Confidentiality Agreements In Nanny Contracts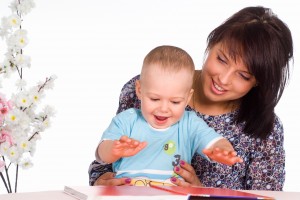 Hiring a nanny to work in your home allows your child(ren) to be at home and have one-on-one attention. Children can thrive in their home environment and on their own schedule. Working in a home, sometimes that nanny will be privy to the family's personal information. Unfortunately, with the a quick hit of a button this information can be shared on social media.
Due to social media and privacy concerns, more and more families are working a nondisclosure statement into their contract. TLC for Kids believes that including a confidentiality clause in the nanny family contract is a good idea. TLC Placement Counselor Jessica Friedman says she has seen these type of agreements written into contracts. It could be a simple statement saying, "as a family we respect your right to privacy and we ask you respect ours. We also ask that you not ever post pictures or videos of our children or home on social media."
The best way to start any nanny position is with an agreed-upon contract. This contract sets the tone for the position and opens up the lines of communication right away. If you would like to hire a nanny in St. Louis, Mo. or South Florida contact TLC for Kids at tlcforkids.com.