"Where Family Comes First" has been our foundation for connecting families with quality caregivers for over 30 years. We believe there is nothing more important than the care our loved ones receive.
We are parents, childcare professionals, household employment experts, senior care professionals, nanny placement counselors and employers of nannies — all working to help strengthen family connections, both at home and in the workplace.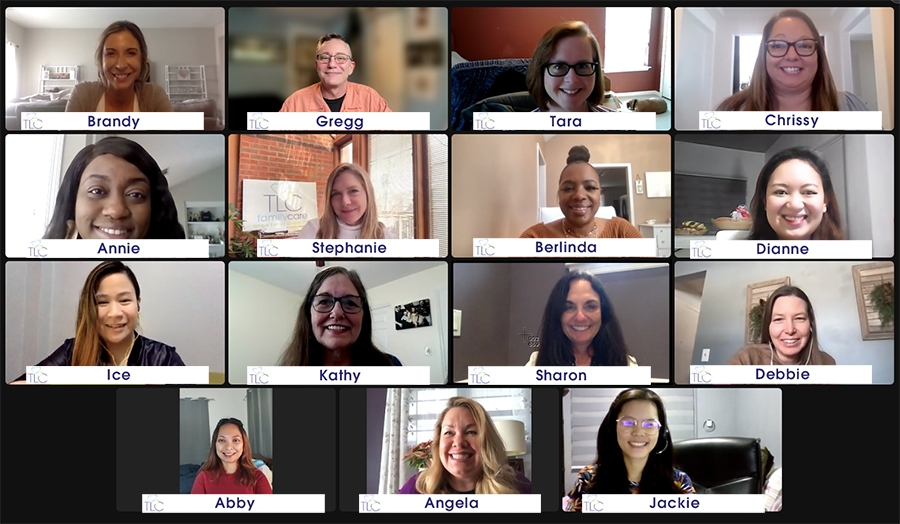 The Owners
Stephanie Graff (St. Louis) and Sharon Graff (Miami), both mothers of two and former nanny employers, have dedicated their 35+ year careers to helping families secure safe reliable care for their loved ones. As working mothers, they both fully understand the emotional stress and physical time commitment involved in managing busy families. They have built TLC with a serious commitment to the safety, health, and development of children, support and education of the nannies and sitters, and easy access for busy parents.
Stephanie has been running/managing the St. Louis office since she graduated from Emory University in 1989. Since then, Stephanie has dedicated her time to managing a superior staff of professionals who recruit interview, screen, train, and match nannies and families. With a commitment to unparalleled customer service, she is constantly working with our programmers on upgrades that make our client experience easy and painless. As a working mother herself, she is committed to making life easier for working mothers by maintaining the best staff of nannies and babysitters who are ready when parents need them.
Sharon has been at the helm of TLC since she founded the agency in 1985. She has been a pioneer in the nanny industry and served on the Board of Directors for The International Nanny Association for 16 years, establishing the first standards for nanny agencies and employment of nannies in the U.S. Sharon attended Washington University and Hampshire College where she studied communications and women's studies. Her thesis on women in leadership in the 1980s led her to develop one of the first on-call networks of nannies in North America. Today she serves as a consultant for agencies and continues to work to improve and grow TLC with her sister, Stephanie, and her husband, Gregg. After raising two wonderful children with the help of great nannies, Sharon has put her focus on working with corporations to support their employees with backup care. Sharon lives in Miami FL and enjoys, tennis, water sports, hiking, skiing, and playing Mahjong.

Our Team
Our team is comprised of dedicated professionals who have intimate knowledge of the needs of parents and extensive experience matching families with caregivers. Working with TLC means partnering with an agency that treats every family and every caregiver with dignity and respect. We make every effort to understand the unique needs of the family and of the applicants.
We pride ourselves on the longevity of our team. Most of the Office staff members have been working with TLC for over 15 years. That means you get the advantage of our experience! We offer a distinct advantage that sets us apart from other agencies and care websites. We are a group of professional people, not a website, working with you and for you to find the right fit!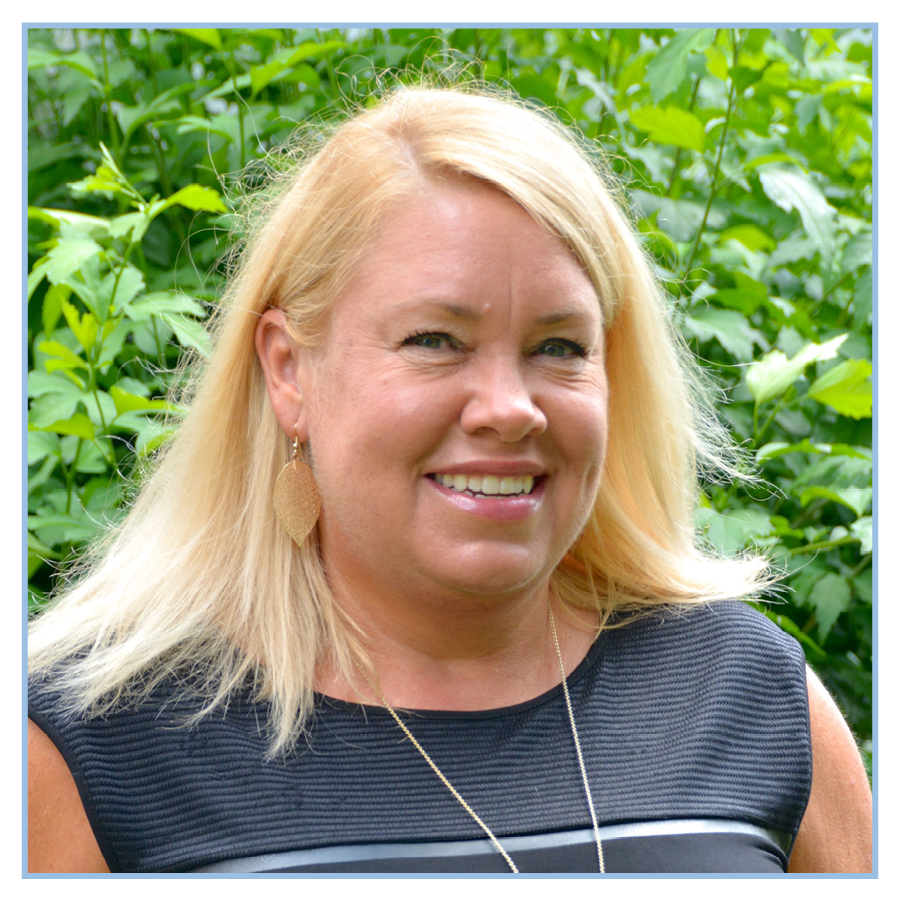 Angela Lehmann, Vice President
Angela has been involved with TLC since she entered college in 1987. After working as a temporary nanny for five years, Angela joined the office staff in 1992. She specializes in matching families with the best available temporary nannies. She also coordinates TLC's newborn and postpartum care as well as group child care for events, meetings, weddings, and religious organizations. Her experience and incredible attention to detail keep TLC organized and efficient. She always does her best to accommodate all of your special requests and needs. Please ask Angela when you need help in our temporary division!
Angela has also been active in the International Nanny Association where she has presented workshops and consulted with many agencies on the development of their temporary services. Angela volunteers with Clowder House foundation, a no-kill cat shelter in St. Louis City. In her free time, Angela enjoys Cardinals baseball, travel, and cooking.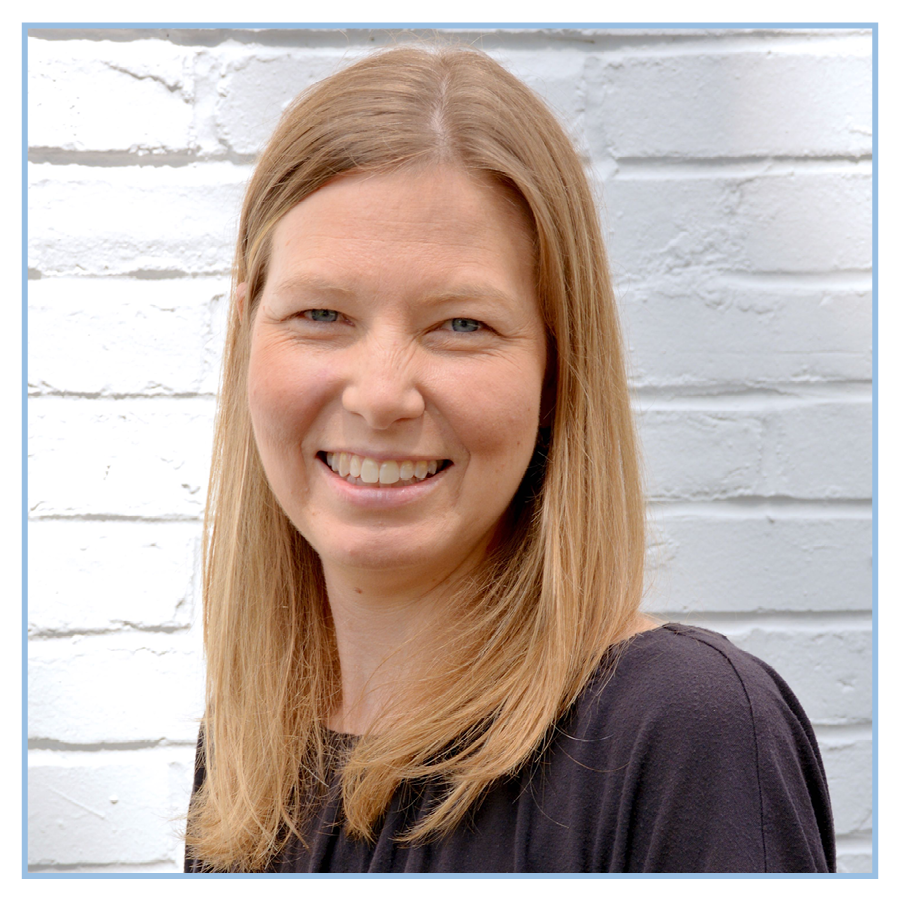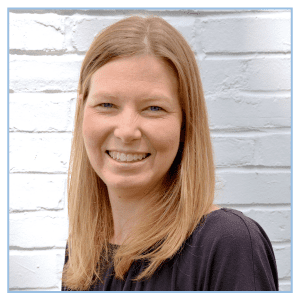 Debbie Hipp, Director of Long Term Referrals

Debbie is the mother of three children. She has a Bachelor's Degree in Marketing and a Master's Degree in Business Administration. Debbie started working with TLC as a Temporary Caregiver while attending Saint Louis University. In 2000, she transitioned into an office position as TLC Temporary Services Personnel Director.
In her current position as Director of Permanent Placements, she performs in-depth consultations with nannies and families, covering topics such as interviewing tips, negotiating compensation packages, and how to foster a healthy and successful employment relationship. Debbie also helps with the website development and manages TLC's Social Media and P.R. She is the writer of the TLC Blog and creator of TLC's newsletters for both clients and caregivers.
In her free time. Debbie enjoys running, volunteering at her children's school, and supporting them in their extracurricular activities. Connect with Debbie on the TLC Facebook, Twitter, and LinkedIn pages!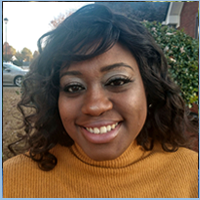 Annie Willis, Recruiting & Staffing Manager

If your phone starts lighting up at the crack of dawn it is probably our early riser Staffing Specialist Annie filling last-minute backup care assignments!
Annie joined TLC in 2019 with over 6 years of experience in the childcare staffing industry prepared to offer the best in client and caregiver support. We were so thrilled to add such an experienced and caring professional to our growing team.
Annie is a wife and mother of four, originally from Warner Robins Ga. She attended Fort Valley State University where she majored in Mass Communications with a concentration in Broadcasting. After completion of college, she and her family relocated to Athens GA, where her oldest currently attends UGA. Annie has over 15 years of experience in Customer Service, and 6 of those years have been spent in the Childcare Industry. In her previous role, Annie was responsible for Scheduling, Caregiver Recruitment, and Client Relations. In her free time, Annie enjoys cooking, crocheting, and traveling.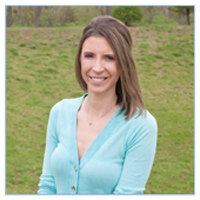 Brandy Laramie, Recruiting & Hiring Manager
Brandy is a mother of 2 boys whom she stayed home to raise for their early years.
She has been a nanny on and off over the last 10 years, including working as a permanent nanny for TLC for 1 year before she started traveling the U.S. with her children and continued working as a nanny for many other families.
While in Dallas she worked at a nanny agency and fell in love working "behind the scenes" of finding nannies. She knew then it was her calling to remain involved and work in the business of identifying and hiring high-quality caregivers. Brandy and her family recently moved back to St. Louis, and as her boys are older now, she was ready to get back into her career development. She now works as TLC's recruiting and hiring Manager. She enjoys hiking, boating, working out, and running around with her 2 very active boys.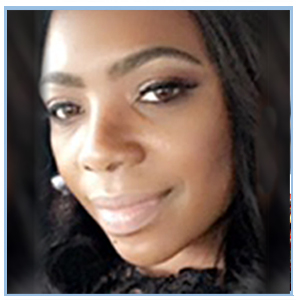 Berlinda Eberhardt, Hiring & Retention Specialist
Berlinda is a wife and a mother of one son and one bonus son. In her early career, she was a certified dental assistant at a pediatric dental office.
Shortly after her son was born, she started working as a placement director for a staffing agency. She was committed to serving caregivers and clients for over 12 years. She was the liaison for New Mother New Baby Care, and Church Nursery Care for many years.
She then went on to service Providers and Patients for a Gastroenterology group as the front office lead for two very busy practices. When the opportunity presented itself to get back into being a part of caregivers' livelihoods, it was an easy transition. She takes pride in serving caregivers and clients and helping people in general.
During her free time, Berlinda enjoys spending time with her family and friends, crafting, and traveling. Family is very important to her, and she cherishes every moment.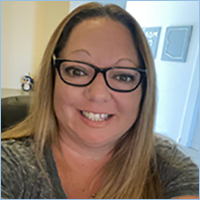 Chrissy Wheelington, Recruiting & Hiring Specialist
Chrissy has worked in the Home Health Care field for the past 20 years. Her career started out as a Certified Nurse's Assistant working in the field with older adults. After 10 years of caregiving, she was recognized for her hard work and ability to connect with both families and employees and was promoted to management where she has worked for the past 10 years.
Chrissy is married and is a proud mother of 2 girls ages 5 and 21. Chrissy's 21-year-old lives in Arizona and is in the US Air Force.
As a Recruiting and Hiring Specialist for TLC, Chrissy is responsible for recruiting and hiring new caregivers for both temporary and permanent nanny placements. This includes interviewing, background checks, and orientation for all permanent nannies that are placed.
Chrissy also coordinates Newborn Care Services for families seeking assistance with infant care. In this position, she works closely with families to go over their needs and find the right care provider. Once a care plan is in place, she selects an appropriate Newborn Care Specialist, Post Partum Doula, night nanny, or baby nurse to interview with the family. Chrissy works with the parents and the caregivers to set up a schedule. Chrissy enjoys the rewarding work of connecting expectant moms with knowledgeable infant care specialists. In Chrissy's free time she enjoys watching sports, spending time with her family, and traveling.
Kathy Barnhart, Staffing Manager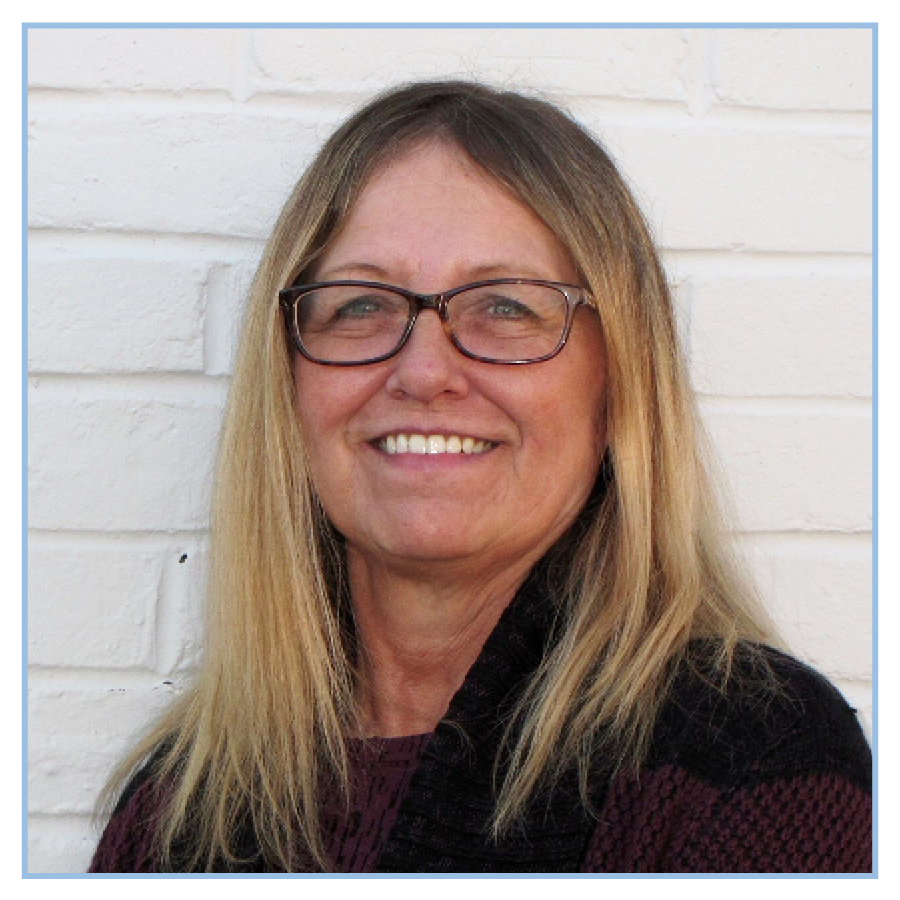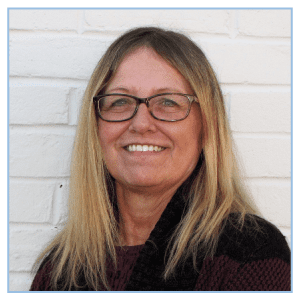 Kathy is the proud mother of two daughters and grandmother of three. After 25 years as a Pharmacy Tech and 3 years as a Patient Appointment Scheduler for a St. Louis Physical Therapy office, she brought her awesome customer service and scheduling skills to TLC. Referred by daughter Sarah, who was already a part of the TLC team, she knew TLC was the perfect fit for her.
Kathy makes it her practice to develop a personal relationship with all of her caregivers so that she knows just the right person for each family.
As a working mother herself, she knows the importance of having quality caregivers that can be trusted with your loved ones. She is always working to go the extra mile to choose the right caregiver for each and every family. Kathy is also a caregiver herself and spends her weekends assisting her disabled sister.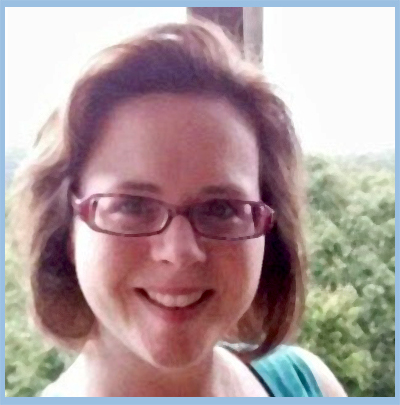 Tara Jones, Human Resources Specialist
Originally from Massachusetts, Tara earned her BA in English from Pensacola Christian College in Florida and later moved to Florida full time where she and her husband raised their 3 (now adult) children.
Tara has worn many hats over the years, from teacher to stay-at-home mom to Starbucks barista! She gained experience in Human Resources during the 6 years that she worked at a non-profit agency that provided caregiving services to special needs adults. Tara believes strongly that caregivers play a crucial role in society, and she is thrilled to join another agency with caregiving at the core of its mission.
Now that their children are grown, Tara and her husband are enjoying their empty nest and recently moved to North Carolina for a brand-new adventure! In her spare time, Tara enjoys reading, walking her dog, and doing puzzles.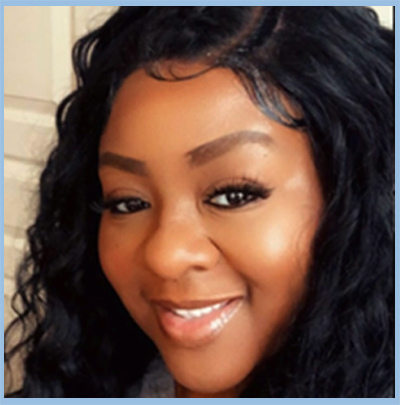 Tameka Barksdale - Caregiver Success Coordinator

Tameka is a bit of a jack of all trades. Late on your cell phone bill? You may have talked to Tameka as she worked for AT&T, first in Collections and most recently as a Retention Specialist. Need to file your taxes or trying to avoid an audit? Tameka worked for the Internal Revenue Service in the Wage and Income Division. Need insurance on your new Car or house? She has her Property and Casualty Insurance license and worked for State Farm Auto as a Retention 2 Specialist. She also has a degree in Business Management.
Even though Tameka has done a little bit of everything, at the heart of it is her love for helping people and supporting families, and that is what brought her to TLC! She has worked in Childcare Staffing for a little over 10 years as a Placement Director as well as an Assistant Manager. Working with TLC gives her the opportunity to bring her various skills and knowledge to a diverse, dedicated team that she's honored to be a part of.
She currently resides in Atlanta, Ga but is originally from Brooklyn NY. She is a mother of 2 daughters and a fur baby named Hunter. Tameka enjoys comedy, music, and outdoor activities like riding ATV's, hiking to see waterfalls and vacation retreats to the mountains.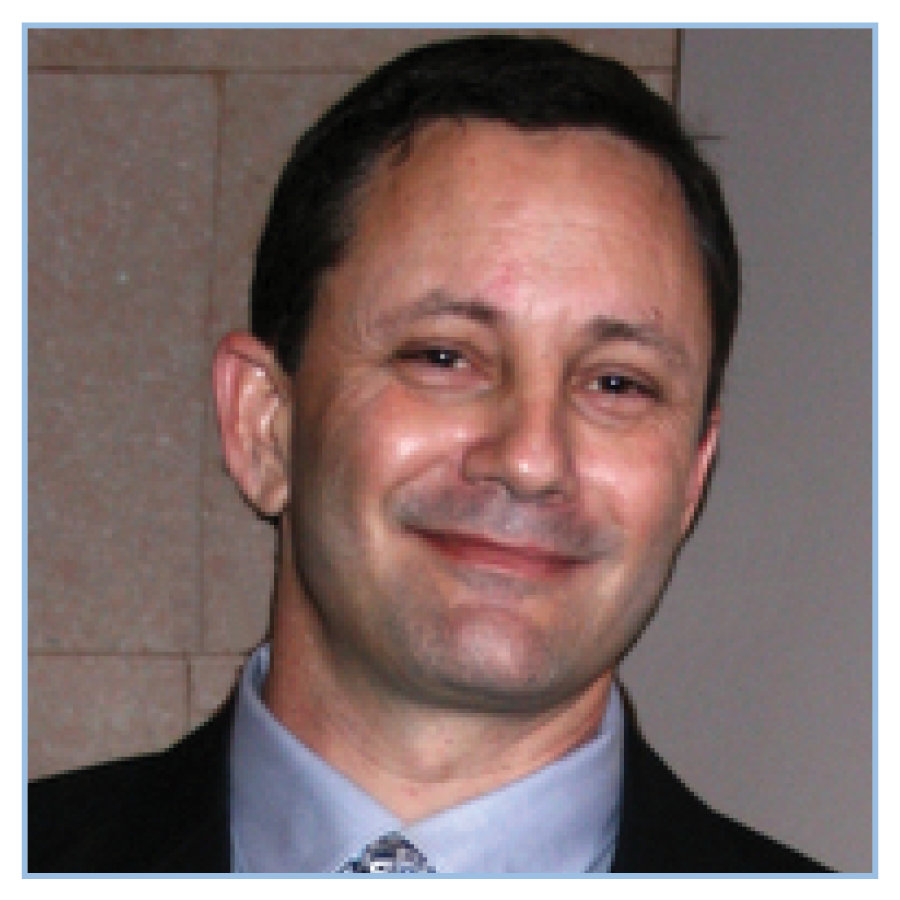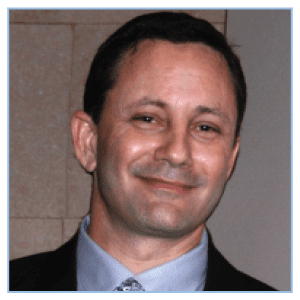 Gregg Radell, Director of Operations
Gregg's extensive background in organizational operations and technology supports the wide-ranging day-to-day needs of TLC. Constantly seeking ways to improve the systems, information flows, and communications within the company, Gregg brings order and direction with an eye to the future. After consulting with TLC regarding its systems and operational structures since 1992, he eventually assumed a full-time role as TLC's Director of Operations in 2012.
Because Gregg has spent over 30 years working in all facets of organizational operations and was educated in systems analysis and design, he constantly strives to find bottlenecks or weaknesses in our business systems and develop improvements that benefit both clients and employees alike in accomplishing their goals.
Gregg has his Bachelor's Degree from The University Of Colorado in Business & Management Information Systems. He spends his free time skiing as much as possible, hiking, biking, reading, attending live music performances, and playing drums.