What Questions to Expect During your Nanny Interview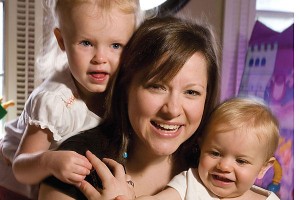 Interviewing for a nanny job can be nerve wrecking. It doesn't have to be! TLC for Kids is here to help.
The more prepared you are for the interview, the more you will shine. Below is a list of some questions that a family may ask you. Review the list before the interview and have a honest answer prepared.
1. Why do you want to be a nanny?
2. What do you feel are the most important characteristics a nanny should possess?
3. Tell me about childcare experience?
4. What do you think are your strong points in working with children?
5. What do you see yourself doing in five years?
6. How would your best friend describe you?
7. What are your hobbies or interests?
8. What salary and benefits are you requiring?
9. What are you looking for in a family?
10. How long can you commit to a position?
TLC for Kids has full time, part time and temporary nanny jobs available. To learn more about our job openings visit our website!