Tips on how to enjoy Art Basel when traveling with children.
So you want to bask in all of the Miami essence that comes with visiting for Art Basel. Special exhibits, pre-parties, after-parties, concerts, fabulous restaurants, and more. But there's just one obstacle: Traveling with young children. Sure, we love to have them tag along and hate to leave them back home with the grandparents, but the multi-day party that is Art Basel creates an environment that is not entirely compatible with the young ones.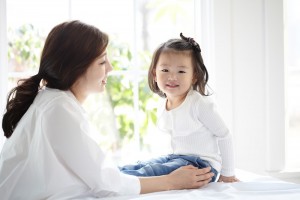 With a little bit of advanced planning, you can be sure to enjoy the best of both worlds so that the kids have a great time and you do too!
As so many Art Basel events occur in the evening, one strategy is to take advantage of Miami's excellent kid-friendly attractions during the early part of the day. Attractions such as the Miami Children's Museum, Jungle Island, Crandon Park Amusement Center, or an amphibious adventure with Duck Tours on South Beach will provide much needed entertainment for the kids that parents can share and enjoy with them!
Ok, so now the kiddos are entertained and worn out and its time for the parents (who have presumably conserved some energy) to go enjoy the Art Basel action. What now? Yes, we want to expose our children to wonderful art, but the massiveness of exhibitions such as Red Dot, Aqua, Context, Art Miami, and many others is capable of testing the endurance of the hardiest adults, let alone children.
That's where TLC Family Care can help. Perhaps you'd like to take an early evening stroll through an exhibition hall with your children and have an extra set of eyes, ears, and hands to ensure the kids don't touch the art (with the big "do not touch" sign on it), break anything, or run around and get lost in the massive halls while you attempt to take a serious and thoughtful look at the abundant and diverse art. One of TLC's fully vetted and loving caregivers will be glad to join you and look after the kids to allow you to focus a bit more on the artistic treasures. Alternatively (or immediately after) TLC will send a sitter to your hotel room so that you can go out and enjoy the exhibitions, fine restaurants, and nightlife. You'll be assured that your children are having a great time at your hotel playing, reading, and doing other activities before they get safely tucked in for a good night's rest.
It's really the best of both worlds; you can enjoy Miami's beaches and attractions with your children by day, and also to get in some "adult-time" at night. Art Basel and Children DO go together well when you add a little bit of TLC caregiving to the equation.
It's easy to book a TLC Miami hotel babysitter. Simply visit TLC Family Care and fill out our short application. A TLC representative will contact you immediately to assign and confirm an experienced and fully qualified sitter who will have fun with your children and set your mind at ease.
Last-minute requests are welcome, but we advise that you book in advance to be certain of getting the coverage you want. This is one of the busiest times of year for our on-call sitters. Use the link above or call TLC at 305.256.5905. We'd be happy to tell you more about our awesome sitters and get you set up with coverage to make your visit run smoothly.
Enjoy the art!