Benefits of Being a Live-In Nanny
Are you considering being a live-in nanny? A live-in nanny job is a great opportunity to connect with the kids and help a family!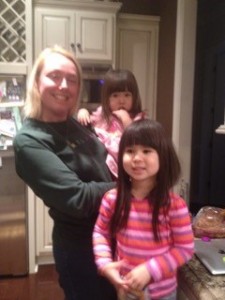 TLC for Kids has live-in nanny jobs in Florida and St. Louis. Take a look at our website for a list of current job openings.
If you aren't sure about being a live-in nanny read some of the benefits listed below.
1. Save Money. Being a live-in nanny allows you to put aside the money you would be spending on rent and utilities. This money can be used for tuition costs, student loans, or that dream home.
2. Commute Free Living. Living onsite means no more traffic jams on your way to work! You can live a less stressful life not being in traffic twice a day!
3. Gain Work Experience. A nanny gains a lot of experience from being a live-in nanny. The responsibilities that come with a live in nanny position can be transferred to other jobs in the future.
4. Travel. Live-in nannies are often asked to accompany the family on vacation. What a great way to see the country!
To learn more about nanny jobs in South Florida and St. Louis, Missouri visit our website today!