Babysitting Jobs Great For Students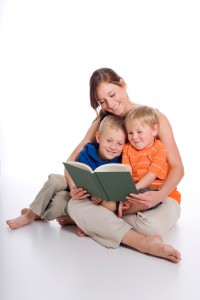 Do you have a passion for working with children? Are you reliable? Are you looking for a flexible job with good hours and competitive pay?
TLC for Kids offers many types of nanny positions (permanent, part-time, full-time, after-school, etc.), but we also offer temporary babysitting positions. Our temporary jobs are great for students.
As a TLC temporary nanny, you have complete control over your own schedule—there is an online calendar where you write the hours you are available. The calendar lets the agency know when you are available, so when a family calls and requests a sitter from6pm-10pm on Thursday night, they know they can call you to take the job. This type of scheduling allows you to go to school, maintain your social life, volunteer, etc.
Another perk of being a TLC sitter is the pay: a minimum of $12/hour (most of the families also tip their sitters). Plus, you always get paid for four hours of work, even if you only work for three. For example, if a family only needs a caregiver from 3pm-6pm, they are required to pay their sitter for four hours worth of work. You can also earn more money by taking multiple jobs a day. If you work for one family from 7:30-4:30, it is easy to get another job that goes from 5:30-10:30. The more you work for TLC for Kids, the more families start to request you and the more your income grows.
Not only is being a temporary babysitter profitable and flexible, but it is also a lot of fun! TLC for Kids caregivers are expected to show up to a job with a blue TLC for Kids bag packed with fun, age-appropriate activities for the kids. Most of the children know that TLC sitters bring cool games to their house, so when you arrive on the job the kids are very excited to play with you.
To become a TLC temporary sitter, you must be 18 years or older and have a minimum of three childcare references and an insured vehicle.