Babysitters for Art Basel
Art Basel is an exciting time of year in Miami. However, visiting exhibits like Art Miami, Aqua, and Red Dot can be stressful with young kids. It's hard to enjoy all the beautiful art work when you are worried about your kids touching everything!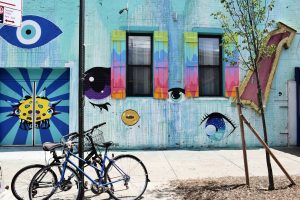 Parents start to wonder what to do with their kids while they are at Art Basel or enjoying the Miami Nightlife.
TLC for Kids Miami has the answer! TLC For Kids has vetted, loving and experienced babysitters who can come to your hotel to entertain and safeguard your children so you can tour Art Basal.
It's easy to reserve a TLC Miami hotel babysitter. Visit our website to complete the Hotel Reservation form. A TLC representative will contact you immediately to assign and confirm an experienced sitter. TLC sitters will make sure your child is having fun while you are away!
TLC For Kids, Inc. has been St. Louis' premier nanny and babysitting agency for over 25 years. We also provide caregivers in Miami, South Florida and Atlanta. TLC For Kids' dedicated staff is ready to assist you in finding nannies, tutors, newborn care specialists, sitters and more. Reach us at info@tlcforkids.com or 314-725-5660.