TLC for Kids Babysitter Reviews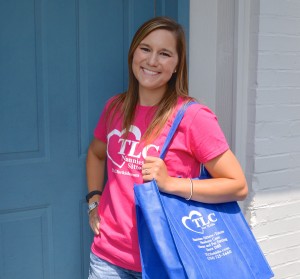 Over the last few weeks we have collected some great feedback from our clients on the TLC sitters they have used. Nothing makes us happier than to receive such glowing reviews of a job well done! Way to go TLC caregivers!
Here are some of the comments clients have shared with us:
"Laura has been great. She has helped in every way. She has taken care of my newborn and has also now won over by very choosy toddler. My visit to Florida would have been very difficult without someone like Laura who is willing to help with everything and who is reliable. I would like to put her in my suitcase and take her back home with me 🙂 "
" Erin was amazing! She far exceeded my expectations. I was a little worried about needing a sitter for 8 hours because that's a long time and I was afraid the sitter might get worn out or frustrated after a while. Erin was so patient with the kids and kept them entertained the entire time. The biggest surprise for me was when I walked in the room and saw my 3 yr old was already in his pajamas and sleeping, and had been sleep since 9pm! Bedtime with him is a struggle, even for me! I feel triumphant if I can get him to bed before 11pm on weekends and even that requires a battle but Erin had no problem getting him to bed. My daughter is very picky about sitters and she loved Erin. She like her so much she even left the cutest note for me to find once I got back to the room. I thought it was very nice and a reflection of Erin's great work so I attached it to the email for you to see. My experience with TLC was amazing overall and I will definitely use the service again if the need arises!"
" Julie was wonderful. I'm actually going to be specifically requesting her on my future TLC needs."
" Courtney was a fantastic nanny. I chatted with her for a while before we left, and I felt very comfortable leaving my son with her. She was warm and friendly and has a lot of newborn experience. My son has been having issues taking a bottle, and she even got him to successfully take down a couple ounces. I would highly recommend her and I hope to get her again. She also said wonderful things about TLC and the type of training she received through your service, making me even more confident booking a nanny through TLC again. "
If you are in need of a babysitter in St. Louis, Missouri or South Florida TLC is here for you. Our babysitters are experienced, screened and reliable. To learn more about requesting a TLC sitter visit our website at tlcforkids.com.