Almost all busy, working parents need a nanny to take care of their child and, sometimes, their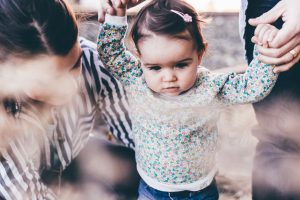 household chores. Finding a nanny is not an easy thing to do. TLC is here to help navigate hiring a nanny. Before you start your search, here are some tips to get you ready:
When finding a nanny, you need to identify the number of hours that you will require the nanny to work. If you are that busy and if your schedule frequently changes, you should make sure that you will inform your nanny beforehand if you need her to stay with your child overtime so that she can make the necessary adjustments in her personal life. The nanny may feel taken advantage of if you are constantly requiring her to work more than the hours you agreed upon when you hired her.
It is important that you decide on the pay right from the start. Consider the amount that you can afford before finding a nanny. Be sure to take into consideration taxes, overtime, and overall costs associated with having a third person in your household. Ask people you know who have nannies how much pay they provide so you have a realistic basis. Live-in nannies get pay plus room and board. Some families allow nannies the use of a car and other perks such as gym membership, paid vacations and educational stipend.
When finding a nanny, you also need to consider the fact that you will become an employer so you need to take care of completing all of the necessary legal employment documents required by the government and pay all necessary taxes, Medicare and social security. Both you and your nanny will have to pay certain taxes. TLC can recommend a tax service to help you in your nanny employment.
In finding a nanny, it is important that you and the nanny are in the same page when it comes to disciplining your child so make sure to discuss with your prospects what is acceptable and what is not and be sure that all of your terms are understood. Also discuss goals for your child, educational aspects, and whether your nanny can take the child/children places outside the home – library, play groups, parks, zoo, etc.
Nannies require time off like any regular employee. At the same time, make sure to pay your nanny for overtime work or of you asked her to work during her supposed time off. If there is a need for the nanny to travel along with you and your family, you should cover all of her expenses plus her regular pay.
All the items we've discussed should be laid out in a work agreement signed by both the parents and the nanny.
When you make an offer that shows a prospective nanny that you respect their profession and value their services enough to give them honest pay and good working schedule, then finding a nanny should come easy.
TLC can help when it comes time to hire your nanny. We meet each caregiver prior to placing them, and work with you and the nanny to find the best fit. Give us a call and find out how we can help you find the best caregiver for your family.
The professionals at TLC Family Care personally assist nannies, babysitters and families in St. Louis, Atlanta, Chicago, Nashville, Memphis, Charlotte, Miami and Orlando to find the right childcare arrangement. Our mission is to provide a safe and personalized approach for families and caregivers to connect with each other that is not an internet search. TLC has worked with families, nannies, sitters, newborn care providers, and tutors for over 35 years and looks forward to working with you! To find great nanny and babysitting jobs visit us at tlc@tlcforkids.com or Call 314-725-5660.