Recovering From a C-Section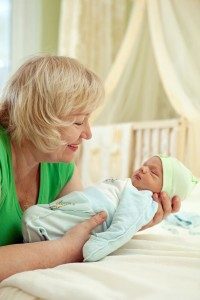 Experiencing a C-Section is a significant undertaking, as it involves major surgery, and it's crucial for every mother to anticipate a recovery period of 4-6 weeks. Whether this is your first venture into the realm of C-Sections or you're a seasoned veteran, being well-informed about the post-surgery expectations is essential.
Typically, most C-Section procedures necessitate a four-day hospital stay following the delivery. Once back home, you'll receive advice to refrain from lifting anything heavier than your newborn and to abstain from activities such as driving or navigating stairs. These guidelines, though essential for a smooth recovery, can pose particular challenges for mothers residing in multi-story homes. In the face of these obstacles, what options are available to support mothers during this recovery phase?
Hiring an expert to help you take care of the baby is a great option. Postpartum Doula's, or a Newborn Care Specialist can all help Mom recover and heal from her surgery.
Postpartum Doula
A Postpartum Doula provides support for the mother and the rest of the family. A big part of the Doula's job is to "mother the mother" and help the new mother recover after birth. The Doula can offer breastfeeding and bottle-feeding support, help establish newborn procedures and routines, along with other infant care needs. The Doula can also provide some light housekeeping, errand running and meal preparation.
Newborn Care Specialist (NCS)
The responsibilities of the NCS include feeding, bathing, changing the infant, washing/cleaning/sterilizing bottles, and initiating a schedule for sleeping, meals, nap and play time. Other responsibilities include advising and providing any requested consultation on infant needs, swaddling, breastfeeding guidance, cord and circumcision care and nursery organization. An NCS can work days, nights or around the clock. The training a NCS receives can vary from more official groups like Newborn Care Specialist Association (NCSA) to smaller trainings led by individual agencies or no specific training at all. Many NCS have been providing care to new moms for decades! They bring to the family years of practical experience.
These caregivers offer overnight services. A good night's sleep is by far the biggest need for parents with an infant! The caregiver typically arrives at 10 pm and stays until 6 or 7 am, allowing parents to sleep and feel well rested for the next day.
For more information, call TLC 305-256-5905 in Florida and 314-725-5660 in St. Louis and ask about Postpartum Doulas, and Newborn Care Specialists today. Or, visit our website at tlcforkids.com.
TLC can provide an extra set of loving arms for you and your new baby!