How to Become A Newborn Care Specialist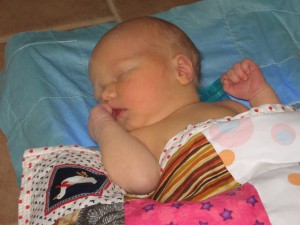 Have you thought about becoming a Newborn Care Specialist or a Postpartum Doula? Many nannies have decided to become more specialized in the field of newborn care. Working as a newborn specialist is a fulfilling job for those who love infants and enjoying educating and supporting new parents as they adjust to their baby.
Newborn care specialists are up-to-date on the latest techniques for swaddling, colic, breastfeeding, sleep and more. They not only help nurture and care for precious newborns they help build confidence in new parents caring for their little ones. First time parents need the help and advice that a professional can offer. But, we all know no two babies are the same! Newborn specialists are also needed to help families with more than one child. What worked to calm one baby might not work to calm a sibling.
If you are interested in becoming a newborn care specialist there are training courses for nannies, nurses, babysitters or anyone interested in becoming a Newborn Care Specialist. There are many places to get started. First consider classes taught at local hospitals and colleges. After you get your feet wet and feel this is something you really want to do check out some of the following online courses that we think would be a beneficial. Courses like these are a good investment into your future. With a certification like this you could get newborn work making $17-$25/hr!
Newborn Care Specialist Association: The NCSA is a international association dedicated to the professional Newborn Care Specialist. It has been developed to oversee ongoing education in the field of newborn care. Their continuing education providers are designed to educate using the most up-to-date skills in this profession. It is the association's desire for these higher standards of care to spread across the country and raise the bar in this industry.
Gentle Ventures Training Center: Gentle Ventures is the number one rated, research based training center in the nation for newborn care. They were the first to begin teaching on line and have trained most of the teachers of other newborn care classes. To see a sample of their teaching please watch a little bit of their first class.
TLC for Kids is always looking for certified Newborn Care Specialists to join our team. If you are interested in working for TLC visit our website at tlcforkids.com.