Join our St. Louis Team- Recruiting Position Open
Are you looking for satisfying professional work supporting parents in the St. Louis community?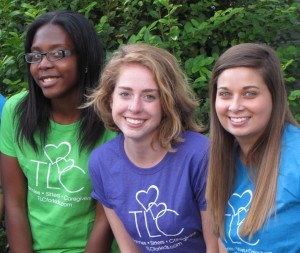 TLC is hiring a Recruiting and Hiring Specialist who will attract great applicants and perform in-depth interviews and screening of nannies and sitters for our busy agency.
We are a small, friendly office that is always buzzing with interviews, client meetings, and exchange of ideas! Over the last 30 years, our agency has adapted and grown to keep up with the changing needs of working parents and savvy job-seekers. We are always looking for new ways to attract top talent, streamline hiring procedures, and keep our online image fresh and competitive.
Our ideal applicant must be an organized, detail-oriented people person with great time management skills, and be proficient working with Microsoft Office, LinkedIn, Facebook advertising, and other online platforms for finding talent.
Responsibilities will include:
• Attract candidates by using recruiting platforms & social media.
• Act as a point of contact and build candidate relationships.
• Plan and create recruiting videos for Youtube and other online media.
• Sell the job opportunities to potential candidates.
• Review candidates' resumes and job applications.
• Conduct interviews, background screenings, and orientations
• Assess applicants' relevant knowledge, skills, soft skills, and experience.
• Promote company's reputation as an attractive agency.
Candidates who have the following will be given special consideration:
• Proven work experience recruiting and hiring.
• Proficiency with Social Media: Facebook, Linked-In, Youtube, and Instagram, etc.
• Ability to work on multiple platforms (Google Voice, E-mail, Adobesign, staffing software, investigation sites, etc.)
• Familiarity with applicant management systems and CRM systems.
• Excellent communication, interpersonal, and decision-making skills.
• Experience working as part of a team in a fast-paced and busy office.
• Desire to make a multi-year commitment (3 or more years).
Perks of Position:
• Competitive Salary commensurate with experience.
• Health insurance, paid vacation, 401K and paid holidays.
• A fast-paced working environment where success is rewarded and celebrated!
• Work remotely from home when needed.
• A family-owned business with a 30 year track record.
• Work independently and with a team of positive people.
We truly value our employees and want to set them up for success, so there will be at least a 3-month training period for our new employee.
To apply, please send updated resume and cover letter tailored to this position to: Debbie@tlcforkids.com.