How To Become a TLC Caregiver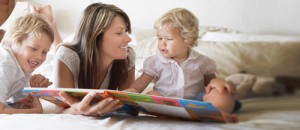 Interested in nannying? Apply to work with TLC for Kids! We can help you find the pay and hours that work for you based on your needs and your previous experience. All you need to do is:
Apply! Our application is straightforward and accessible online here. Be as accurate and thorough as possible so we can get a good sense of who you are.
Interview with one of our staff members – it's important to us that we get to know you as you move through the application process.
Help us finalize your file. This includes any certifications you have, like CPR or first-aid, letters of recommendation, and background checks.
Attend Orientation! Once we have interviewed and screened you, we will invite you to attend an orientation so you can become more familiar with our policies as an agency.
It's as simple as that! Once you've been hired on, we'll match you with families and get you started. Learn more and start the process at this page. We look forward to working with you!
P.S. Don't forget – TLC caregivers must be eighteen or older; have a high school diploma or GED; be able to provide your own vehicle and valid driver's license; be eligible to work in the U.S.; be willing to provide a clean police record check; and be able to give TLC at least three verifiable childcare references. Contact us with any questions!