4 Car Safety Tips for Nannies to Follow
As a nanny, you're not only investing in your childcare career, you're also investing in the well-being and safety of someone else's children. Your responsibility is to provide maximum care and the most hazard-free environment, which may include traveling via car.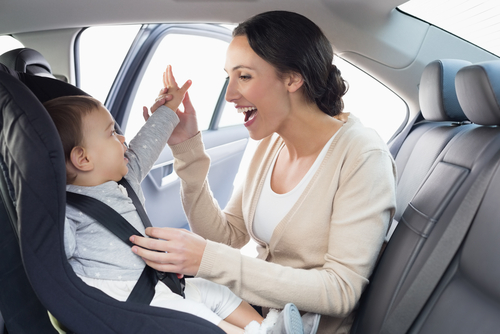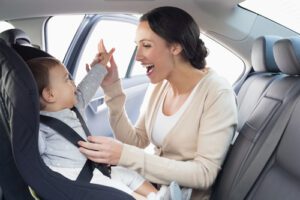 You may prefer to use your own vehicle for your job because you're more comfortable and secure driving. But you'll want to ensure your clients that your car is well-equipped to safely transport children with as minimal risk as possible. Here's some guidance to follow if you choose to use your personal car to shuttle kids to and from as a nanny.
Establish Guidelines with Parents
Your clients entrust you to safeguard their children in their absence, which means you'll both want to create a plan in advance to prevent surprises or accidents as much as possible, including these adhering to these steps.
Set up a work agreement with policies that include expectations on gas, parking ticket payment, limitations on how far the children can be driven and trip documentation.
Establish car safety standards, such as proper vehicle maintenance, secure car seats and liability insurance.
Discuss work-related reimbursements based upon the IRS nanny mileage reimbursement rate; these reimbursements may cover transportation for school, activities, errands, shopping, etc.
Agree on ways to keep kids busy in the car to help prevent crying or outbursts that can dangerously distract. This may include movies video games, books or car games
Find a Car with Top Family-Safety Features
If you're just beginning as a nanny, you may want to invest in a family-friendly car to support your long-term career and appear as an attractive nanny candidate. U.S. News & World Report released its 2021 Best Cars for Families that fit all budgets and lifestyles. Your best bet? Choose a multi-purpose car or SUV that can serve both work and your personal life.
Invest in Quality Tires, Learn How to Change a Flat
Without proper tire maintenance or replacements, a tire is doomed to go flat. A flat tire can become a complicated situation with a newborn or toddler in the car, especially since it shouldn't be driven on. If you get on, you should pull over immediately. AutoGuide.com explains that driving on a flat can lead to wheel and vehicle damage, resulting in risky vehicle handling and loss of control. Poor control can ultimately cause an accident or injury to passengers.
In case of an emergency, learn how to change a tire or invest in a AAA membership that allows you to receive free roadside assistance. Consumer Reports also offers a tire-buying guide highlighting tips on tire types, tread wear and tire-pressure monitoring systems when searching for brand-new, high-performance tires.
Maintain Your New Car with Regular Upkeep
Properly maintaining your vehicle ensures top reliability, supports longevity and helps reduce wear and tear. Consumer Reports recommends following these three top tasks:
Check the engine oil regularly for an oil leak or deficiency.
Check tire air pressure and inspect tires for premature, uneven or abnormal wear and tear.
Wash your vehicle routinely to remove dirt, debris and any interior trash accumulated from caravanning kids.
You may also want to schedule an appointment with a mechanic who can provide an in-depth inspection on your car's air filter, brakes, exhaust system, fluids, battery and more. Have your mechanic routinely check on the cooling system, automatic-transmission fluid, drive belts and hoses and timing belt. You'll keep you car in excellent condition for your own transportation, career and, most importantly, the little ones in your care.
this article originally appeared on RegardingNannies.com. Used with permission.
The professionals at TLC Family Care personally assist nannies, babysitters and families in St. Louis, Atlanta, Chicago, Nashville, Memphis, Charlotte, Miami and Orlando to find the right childcare arrangement. Our mission is to provide a safe and personalized approach for families and caregivers to connect with each other that is not an internet search. TLC has worked with families, nannies, sitters, newborn care providers, and tutors for over 35 years and looks forward to working with you! To find great nanny and babysitting jobs visit us at tlc@tlcforkids.com or Call 314-725-5660.