5 Ways to Teach Kids Patience
Today's guest post comes from Be The Best Nanny Newsletter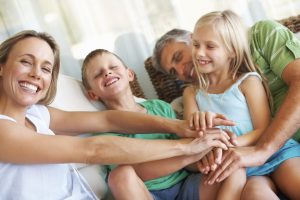 Kids Don't Naturally Know How to Delay Gratification
When I first started working as a nanny I found a lot of great ideas to use with my nanny kids from author Sheila Ellison. I will share her clever ideas on how to teach children to be patient today.
The only way to teach children difficult coping, life skills is to practice using those skills as play or activities to do together. But, teaching kids who crave immediate gratification to be patient can be particularly tricky.
In her book 365 Ways to Raise Great Kids
Ellison explains that a child that is patient can entertain herself while waiting and listen until she learns and understands.
She writes, "A child who learns patience has found a tool that will help greatly in overcoming the frustrations of life."
Here are 5 ways Ellison recommends to teach kids to be patient …