Give your student the help they need.  Whether it's prepping for a major test like the S.A.T., or any academic subject and work area, our tutoring partners have the tools and resources to help your student build confidence and achievment levels.
TLC Tutoring Services
With over thirty years of experience placing tutors, TLC is honored to have partnered with a superior tutoring organization, Varsity Tutors. Utilizing highly skilled tutors and the latest technology, Varsity Tutors can provide their services in person or via a cellphone app or desktop program. Their leading-edge technology and knowledgeable tutors combine to bring your student the help they need, when and where they need it.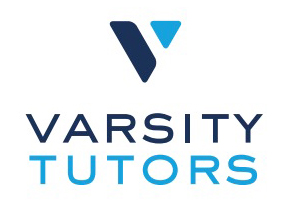 TLC & Varsity Tutors:
Our experience at TLC working with Varsity Tutors has proven to us that they have created a superior tutoring infrastructure designed to get you started with highly skilled tutors that can make the learning or test-prep experience for your student a productive and positive one.
We have chosen to partner with them because we believe that they can provide the same quality of assistance that you have grown to expect from TLC nannies, sitters, and companions.  Our partnership also benefits you as TLC families can receive up to $200 off of their tutoring package.  Just click any of the links on this page and you will be eligible for the discount.
We also love that it is very easy to get started with them.  
You click on the provided link and answer a few quick questions, or, if you prefer,  call them and speak directly with an advisor about your student's needs.  

Regardless of how you initiate contact, you will shortly be in touch with an education advisor who can evaluate your needs and recommend programs to get started with.  

Advisors will take all the time necessary to ensure that the specific needs of your student are well understood.  

Advisors all have backgrounds in the education field, come from some of the best colleges in the country, and can explain to you how their tutoring systems work, and why they are superior to other services available.

Advisors are fully qualified to work with you and get you started in a program designed specifically around your student's needs regarding subjects, tutor preferences, goals of the program, and other details.

Elementary through high school level tutoring is available.
In a very short time, you will find you have a program in place that offers your student exactly what they need to achieve and succeed.  Put an end to the aggravation and frustration of struggling with uncomfortable subjects or test-preps.  The team at Varsity has what you need to get your student where they want to go!
Get Started now by contacting them at (855) 454-1072 or click here to get started online!