Posts Tagged 'working moms'
Every day we  watch our children grow, and reflect on your most important career choice-the day you became a mom. Like other women, you struggle to balance work, life,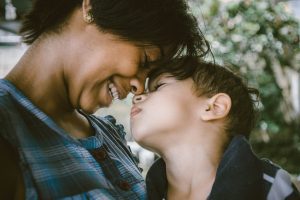 home and family, but the good news is there is a solution.
First is to forget trying to be a "Super Mom." These are moms who try to be all things to all people and come up short in the process. Today's moms have learned to prioritize, focusing not only on our families but on taking care of ourselves. Our lives come in seasons, and we find that when we're stretched too thin, we're not effective at anything. Taking time for yourself is a win-win for everybody.
As moms, once we have our priorities in line, we can then be more productive in all areas of our lives. For some, this includes, faith, family and then of being of service through volunteer work. We think we can have it all, just not all at once.
To find out more about how moms balance their busy lives, Sharpie, a trusted mom tool, surveyed moms and found that 95 percent of mom's agree that taking time for ourselves makes us a better mother. Still, 44 percent said that spending time with their family is the best stress relief.
The survey also identified a new breed of mothers-"Signature Moms." These are moms who have their own way of parenting and expressing love to their children-whether it's by volunteering at school, attending extracurricular games and activities or taking a much-deserved mom break.
To celebrate today's Signature Moms and help set priorities, here are some simple things moms can do to keep love at the forefront of their family relationships. These "10 easy ways to say I love you" have helped me daily, and we hope they will do the same for you.
1. Slip a handmade valentine or a simple note into your child's lunch box.
2. Take a walk together in the woods or your favorite park.
3. Jot down a line from your favorite poem. Share it with family members.
4. Kiss your kids good night, but also every chance you get.
5. Read a chapter book together.
6. Make it a priority to have family dinnertime together-no matter how busy the schedule.
7. Turn off the TV. Have a pizza night and watch a movie together.
8. Have a picnic in the park after the soccer game, instead of stopping for a fast meal on the way home.
9. Have each family member write down one reason why they appreciate each other. Write your reasons on a tag and use ribbon to attach them to a batch of your favorite cookies. Let every family member find his/her own special cookies.
10. Help your kids write a letter to a family member who lives far away. Write the first few lines of a story and instruct the recipient to write the next, and then return the letter. Your story can continue indefinitely.
The professionals at TLC Family Care personally assist nannies, babysitters and families in St. Louis, Atlanta, Chicago, Nashville, Memphis, Charlotte, Miami and Orlando to find the right childcare arrangement. Our mission is to provide a safe and personalized  approach for families and caregivers to connect with each other that is not an internet search. TLC has worked with families, nannies, sitters, newborn care providers, and tutors for over 35 years and looks forward to working with you! To find great nanny and babysitting jobs visit us at tlc@tlcforkids.com or Call 314-725-5660.
This article was first published June 2010, but the message still resonates today with moms, and dads everywhere!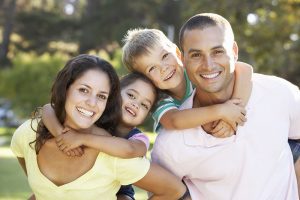 As I flip through the latest editions of newsstand magazines, I often notice articles that feature celebrities boasting that they don't require the services of a nanny. The articles usually then go on to quote the celebrity stating their intentions to raise their children alone. While this is all well and good, when it's true, we usually see the same celebrity featured shortly after they've publicly denied employing a nanny out and about with a nanny or two in tow (think Jennifer Lopez).
While there are those celebrities (like Gwyneth Paltrow) who praise their nanny and admit that they couldn't work if they didn't employ the services of a qualified in-home child care provider, they are sadly the minority. Generally it seems that most high powered women and celebrities simply avoid the child care topic and keep their nanny a deep dark secret. Why is that?
While I don't have the answer, I do have some theories. First, I think that our society still harshly judges working moms and has certain expectations regarding a mother's role.  Although more women than ever work outside of the home and more women than ever hold leadership roles in major corporations and  government,  if they have children, there is an underlying current of judgment that says they don't spend enough quality time with their children. But what is "enough" and why aren't men subject to that same judgment?
Secondly, women often feel guilty for working and are torn between their work obligations and their family obligations. The result of this tug-of-war is that oftentimes working moms are left feeling like they aren't adequate at either being a mom or being an employee, which can negatively impact a woman's self-esteem and overall happiness.
A hundred years ago, many extended families lived in the same neighborhoods (if not the same house), so Grandma or Auntie helped with the children, did much of the cooking, etc. Today, this simply isn't the case. For most families, Grandma doesn't live around the corner, and if she does, she may have a life and career of her own, so she isn't willing or able to help with the children as much as grandmothers of  two or three generations ago did. While the living arrangements of families have changed over the years, the fact that many families need help raising their children hasn't. The result is that these families are now forced to look outside the family unit for the assistance that they need.
Not so long ago, a high profile client hired a wonderful nanny through my agency. The client, who is a successful business woman, was interviewed on T.V. and when asked about her family and her children she made not one mention of having a nanny. While the woman talked about how the children are on a schedule and eat only healthy meals, she never once mentioned that it was in large part due to the nanny who had planned the schedule, cooked the meals, etc!
Another time I was on vacation, relaxing by a pool, when the woman lying next to me and I began a conversation. She asked me what kind of work I did, and when I told her that I owned a nanny agency she really started telling me off!  She told me how supporting mothers so that they could go to work was undermining our society, etc., because they were supposed to be home with their children full time. I really got quite a lecture.
While INA has worked so hard to educate the public about nanny care, I tell you these stories to remind you that we still have a lot of educating to do.  If a mom wants to continue her career and doesn't have a mother that can help her, isn't the most responsible thing to hire the best possible care giver to care for her children? And, wouldn't it make sense for that mother to work with an agency that is screening these care givers and only presenting to her those candidates that meet her standards and needs? And might this mom be happier pursuing both a career that she loves and raising a family that she loves, with some help from a loving, knowledgeable, experienced nanny that loves her work? The answers are yes, yes and yes!
INA members are the cream of the crop when it comes to quality in-home child care. With nearly 25% of our membership in attendance at our 25th Annual Conference, it's evident our membership takes continuing education seriously and embraces the mission of INA, which is to educate the public and industry professionals on the importance of in-home quality child care.
As our keynote speaker, Marybeth Phillips, founder of Trustline, said, "We must all do our part." When it comes to educating the public, the quality of services you provide, the way you represent yourself or your business and the information you share with others about the importance of choosing a quality child care provider speaks volumes. When we all do our part we can help working mothers know that they are not alone and that there are quality agencies and nannies who can partner with them to ensure their success at work and at home. So, please, do your part!
By Susan Tokayer
(past) International Nanny Association Co-President
TLC For Kids, Inc. has been St. Louis' premier nanny and babysitting agency for over 30 years. TLC For Kids' dedicated staff is ready to assist you in finding nannies, tutors, newborn care specialists, sitters and more.  Reach us at tlc@tlcforkids.com or 314-725-5660