Posts Tagged 'why use a nanny agency'
TLC For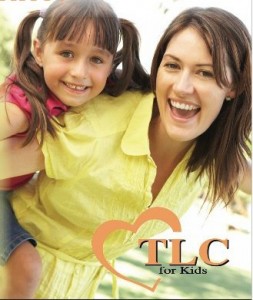 kids has been providing nanny placements in St. Louis for over 27 years and recently opened an office in South Florida. We are often asked why an agency can be a benefit for families when there are so many do-it-yourself options on the web. I wanted to share a list of quick points to consider when making your choice!
Advantages of Using Nanny Agencies
A good nanny agency saves time for both nanny and family. It has tested procedures for recruiting, advertising, screening, and counseling, and policies regarding both placement and refunds.
It has an established reputation based on previous nanny placements, which in turn draws additional nannies and families into its registry, improving the choices for all.
A good nanny agency treats nanny and family as equals. Both are its clients, for without one it will not have the other.
A good nanny agency provides a solid nanny/family contract.
A good nanny agency stands behind its placements and impartially counsels both parties in case of on-the-job conflict.
A good nanny agency monitors the success of its nanny placements and may even offer workshops and gatherings that support both nanny and family.
Experience with a good nanny agency is probably the best possible introduction to the placement process: when a nanny has fulfilled her commitment to a good agency placement, the experience – awareness of screening procedures and of the many hitches along the way – will help both nanny and family in the next go-around.
A good nanny agency is known by its customer service, the caliber of the nannies and families it serves, and the frequent long-term success of its placements.
Screening Tools Used by Nanny Agencies
Nanny agencies have developed an arsenal of screening tools to help them in their work. A good agency knows how to spot "red flags" and eliminates the candidates who don't meet their requirements. Sometimes the detailed application and the knowledge that the agency will be screening them alone helps screen those that would otherwise try to apply directly to an on-line site or individual families.
These tools include:
Application forms, which cover education and work history and provide "what-if" questions to assess childcare knowledge.
Minimum standards for applicants.
Age: 18 was the minimum; some nanny agencies may expect applicants to be at least 21.
Experience: initially "some babysitting," now more often two years full time in a similar situation, even for those with teaching experience (great but not the same).
Education: initially a high school diploma, now often two or more years of college.
Interviews, one or several by telephone (for out-of-state applicants) and/or in person, for both nanny and family. Local applicants should without exception have been interviewed in person, with references checked prior to referral to the family. A premium service may interview nanny and/or family in-home.
Reference checks, as letters or conducted by telephone, anecdotal or fill-in-the-blanks.
Criminal record checks.
Driving record checks.
Standardized questionnaires for interviewing useful in comparing nanny candidates.
Standardized personality screening of nanny and/or family to assess personal style and potential for mutual compatibility of family and nanny.
Families in St. Louis have been using TLC for Kids to help them find nannies for over twenty-five years and so should you!  Please read the top reasons why working with an agency is the best way to find a nanny.
1. A nanny agency is much safer to use because they ONLY send you vetted nannies who they themselves have extensively screened and personally interviewed.   
2. Working with a nanny agency is a more personal process because you will work with a placement counselor who will get to know you and find out what is uniquely important to your family and will send you candidates that fit your pre-determined qualifications.
3. A nanny agency gives you a manageable number of candidates. Fewer is better so that parents are not overwhelmed by a sea of possibilities.
4. A nanny agency saves you a lot of time and energy sifting through sometimes hundreds of candidates.
5. A nanny agency will have you working with a placement counselor who will step you through the whole process of interviewing and negotiating employment agreements; will provide payroll and tax direction; and who will be a helpful resource throughout the period of the nanny's employment.
6. Families who want the best nannies use agencies because the highest quality nannies work exclusively with nanny agencies. They do not want to call strangers from a blind posting. Agencies offer them a safe, professional representation.
To start your nanny search with TLC for Kids, please call Jessica at 314-725-5660.
TLC For Kids, Inc. has been St. Louis' premier nanny and babysitting agency  for over 25 years.   TLC For Kids' dedicated staff is ready to assist you in finding nannies, tutors, newborn care specialists, sitters and more.  Reach us at info@tlcforkids.com or 314-725-5660.