Posts Tagged 'Valentine Day Crafts'
Valentine's Day is right around the corner. There's still time to surprise your special people with some love and creativity. Check out some of our favorite Valentine activities: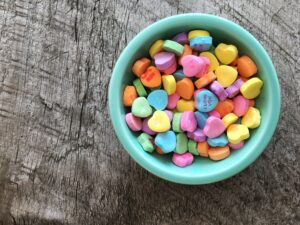 A Dozen Poses from Regarding Nannies
TLC Valentine's Pinterest Board 
Healthy Valentine's Day Recipe Roundup from Nanny Magazine
For a little humor, check out these Valentine's Day Jokes!
No matter if you make something or buy something, a simple Hello, I Love You, How are You, go a long way! Brighten someone's day with a smile, a compliment, a simple act of kindness.
And don't forget …. need a Valentine's Day date night sitter?  Give us a call today!
TLC For Kids, Inc. has been St. Louis' premier nanny and babysitting agency for over 30 years. TLC For Kids' dedicated staff is ready to assist you in finding nannies, tutors, newborn care specialists, sitters and more in Atlanta, Charlotte, Chicago, Ft. Lauderdale, Jacksonville, Miami, Orlando, Palm Beach, Sarasota, St. Louis, Tampa and more!. Reach us at tlc@tlcforkids.com or 314-725-5660.
I just hung up the phone with a TLC nanny who was giving me a job update.  She was really excited to let me know that she was going to be taking her charge and two of her friends on an outing after-school on Tuesday.  They are going to an art studio to paint pottery for their parents as a Valentine's gift.
I thought her nanny was spot on – crafts are always fun, especially holiday crafts.  It got me thinking of other TLC nannies I know who would be doing fun projects with their charges on Tuesday.  I decided to get in on the fun too 🙂 I'll be attempting to do some heart shaped baking over the weekend, but click to see the  cute V-Day craft ideas I found online.
Valentine's Day can be an excuse to be extra nice and show our loved ones' just how special we think they are!   Next week kids of all ages will be sure to be bitten by the love bug!
Happy Valentine's Day!
Jessica