Posts Tagged 'TLC for Kids nanny placement'
From time to time we like to feature a TLC for Kids caregiver that is doing a great job.  Today we would like to introduce one of our nannies in Florida, Luvenia Coleman.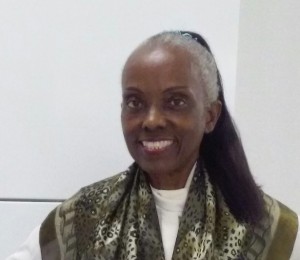 Luvenia, though only with TLC a short time, has proven herself to be a model TLC caregiver .
Luvenia is extremely well liked by all of her clients. She seems goes out of her way on every assignment to be warm, comforting, engaged with children, and attentive to the family's needs.   She also is an excellent communicator, responding to texts fast, letting us know when she has completed an introductory phone call, and following up after care is completed to let us know how it went.  She maintains her availability in the system accurately and regularly, so we always know when we can count on her to take a job.  Luvenia demonstrates a clear understanding of our policies and purpose.  She has been a great reflection on TLC to the clients she has worked with.  Thank you Luvenia, keep it up!
TLC for Kids now services Miami, Fort Lauderdale, West Palm Beach, Orlando, Jacksonville and Tampa Florida!
Happy Halloween!!
Halloween is just around the corner!  Are you still  stumped for costume ideas?  TLC is here to help, with our favorite costumes that kids can make themselves with a parent or nanny's help.
1)      M&Ms/Skittles bag: With some felt, carefully cut out circles of "candy." Next, sew or glue the candy pieces onto a black (M&M) or red (Skittle) outfit.  Your kids will transform into little packets of their favorite candy!
2)      Bubble bath: Cut the bottom out of an inflatable kiddie pool to go around your child's waist and attach suspenders so it stays up, then glue on some small balloons to look like bubbles.
3)      Pig in a blanket: All you need to turn your kid into an adorable little piglet are pink clothes and some easy homemade pig ears and nose. Then wrap them up in a blanket and you're all set!
4)      Raining cats and dogs: Dress your child in rainboots and a raincoat, and attach felt cat and dog shapes to an umbrella. They'll love that it's "punny"!
5)      Watercolors: All you need is a kicky felt beret, and a paper or felt poncho with round patches glued on to look like a watercolor palette.
6)      Sailor: Dress them up in stripes and a sailor hat, then fashion a boat out of paper and hang it around your child's waist like you would with the bubble bath costume mentioned above.
7)      Wind-up doll: Dress your child up like a little doll, and attach a big paper key to their back. You can even try "turning" it and getting them to dance!
8)      Hot-air balloon: A laundry basket with the bottom cut out and a balloon attached should do the trick.
9)   Rain cloud: Dress their torso in white felt or a ton of cotton balls, and attach little blue paper raindrops to their legs. It may seem dreary, but we promise it'll be cute!
Happy and safe trick or treating!