Posts Tagged 'TLC Back-up care'
TLC Family Care understands that nothing is more important than the care your loved ones receive. We take the stress and worry out of the hiring process for you. Through our rigorous application and screening process, we provide you with caregivers to match all your needs. We have at our disposal the largest and most experienced pool of experienced caregivers – in many specialties!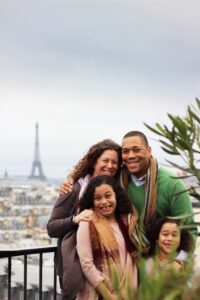 With the help of our placement counselors, find the help that you and your family need.
Here are just a few of the positions TLC caregivers take on:
• Permanent Nanny: caring for children on a long-term basis
• Temporary Nanny or Babysitter: on-call seven days a week to help you out for a day, an evening, a weekend, you name it
• Hotel Sitter: for out-of-town visitors looking for childcare assistance on your vacation
• Tutor or Homework Helper: there to assist with any subject K-12 or in higher education
• Housekeeper or Personal Assistant: helping out in your home or at your events
• Adult Companion: available to provide non-medical care or household assistance for your loved ones
• House- and Pet-Sitters: takes care of your house and your pets while you're away
• Newborn Caregivers: qualified to provide the extra attention and specialized skills your new baby needs
Remember, TLC works with you to find the caregiver that best suits your needs – live-in or live-out, part-time or full-time, summer, after-school, or year-round! Each of our nannies can provide their own transportation, references, background checks, high school diploma, and unique set of skills and experiences. They, and we, are excited to meet you.  Contact us at tlcforkids.com today!
TLC For Kids, Inc. has been St. Louis' premier nanny and babysitting agency for over 30 years. TLC For Kids' dedicated staff is ready to assist you in finding nannies, tutors, newborn care specialists, sitters and more in Atlanta, Charlotte, Chicago, Ft. Lauderdale, Jacksonville, Miami, Orlando, Palm Beach, Sarasota, St. Louis, Tampa and more!. Reach us at tlc@tlcforkids.com or 314-725-5660.
Flu season is quickly approaching! Peak flu season is from November through March.
Flu Facts: ~Five to twenty percent of the US population get influenza each year. ~More than two-hundred thousand patients are hospitalized each year resulting in around twenty-thousand deaths. ~Patients at highest risk are young children, pregnant women, patients with chronic medical conditions (diabetes, heart and lung disease) and those over age sixty-five.
Flu Vaccine Myths: "The flu shot made me sick" – The vaccination cannot cause flu. The virus is killed or weakened during the manufacturing process. You may have been exposed to a non-flu virus or to the flu prior to the vaccine taking effect. "I'm healthy, I don't need a vaccination" – Even healthy patients can spread the flu to a grandparent or child, placing them at high risk for complications. "The shots aren't safe" – Allergic reaction to the flu shot is very rare. Patients with a history of severe egg allergy or prior reaction should not get the vaccine. The possible risk of Guillen-Barre Syndrome is one to two per million vaccinated which is much lower than the risk of severe influenza. "It's too early for the flu shot" or "It's too late for the flu shot" – The US Center for Disease Control recommends getting the flu shot as soon as available. Flu season is unpredictable and starts early some years. Cases of influenza can occur as late as May, so late vaccination can still be protective.
Contact your physician's office for information about availability of the vaccination. If your physician's office does not carry the vaccine, it is given at local pharmacies.
St. Louis and Miami Back Up Care:
TLC for Kids was one of the first agencies in the country to offer sick childcare. Our professionally screened sitters can come to your house and care for your sick child.  You can go to work with the assurance that your child is in good hands.  Our emergency service is open after hours until 9:30pm and early in the morning to answer your calls and set you up with a great babysitter.  The TLC emergency service is one of the many ways we are here to help you with all your childcare needs.
TLC For Kids, Inc. has been St. Louis' premier nanny and babysitting agency  for over 25 years.   TLC For Kids' dedicated staff is ready to assist you in finding nannies, tutors, newborn care specialists, sitters and more.  Reach us at info@tlcforkids.com or 314-725-5660.