Posts Tagged 'time management'
There are many moments in parenting, ranging from the warm and emotional moments, to the ones when you want to throw an adult tantrum. Our own children are the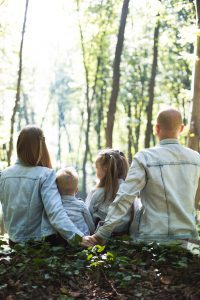 most knowledgeable about our temperaments, and they know exactly how to push our buttons for maximum reaction.
It is difficult when we cannot agree on an issue with our children, and both parties are passionate about their respective points of view. It is also difficult when we feel burnt out simply from the rigors of parenting. How do you know when you as a parent need to take a time out and step back for a few moments to regain your cool?
The Argument Has Lasted Too Long
There is a time to talk things out, and a time to end the conversation. If you have been arguing with your child for a lengthy amount of time and it simply keeps on going, perhaps it is time to take a break. Putting the talk on hold doesn't mean you can't continue it later, but it is often wise to end it and continue it later when you are both feeling refreshed.
There Is No Resolution in Sight
Sometimes there is an issue that you must discuss, but you feel like you and your child are both talking in circles. It can get to a point where everyone becomes more determined to make their point, and each party stops listening to the other. This is another moment where the only solution is to temporarily put the conversation on hold.
You Begin to Feel Angry
If you begin to feel tense while parenting, or feel your blood pressure rising, you may have reached your limit. It may be time to walk away and spend a little time alone. When you as a parent are feeling angry, this can turn into a power struggle and it will always be tipped in your favor, leaving your child feeling powerless and trapped. This is a feeling that can negatively affect your relationship, so end it while you have the chance to settle things in a calm manner.
Your Child Appears Angry
If your child is feeling angry, it is possible you are not acting or speaking in a loving and fair manner. Sometimes our children need breaks from us, and we must be the mature one who removes ourselves from the situation and gives them the space they need. Take a time out and allow your child the chance to cool down without having to always be the one who retreats.
You Feel Tired
Even as adults, we are still human. There are moments when we have reached our limit and need to take some time to breathe. Find a relaxing activity that you enjoy and take awhile to recover. You will come back refreshed and ready to parent with more energy and positivity.
Parenting is rewarding, but that reward is not always felt strongly when we are burnt out or in the middle of an argument with our children. There are times you will need to take a step back and embrace silence. Give yourself a time out and come back to real life when you have been fully recharged.
TLC For Kids, Inc. has been St. Louis' premier nanny and babysitting agency for over 30 years. TLC For Kids' dedicated staff is ready to assist you in finding nannies, tutors, newborn care specialists, sitters and more.  We serve St. Louis, Atlanta and Florida. Reach us at tlc@tlcforkids.com or 314-725-5660
Of all the different strategies and techniques for handling situations that come up as a parent, laughter is among the best. Not only does humor and laughter help to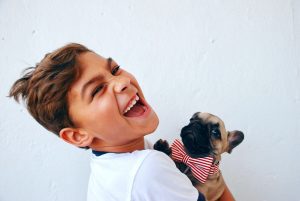 alleviate tension and stress, it has also been shown to benefit us physically. Here are a few benefits of parenting with a positive spin, as well as ways to incorporate laughter into your parenting routine.
Physical Benefits
Laughter helps to relieve physical stress and tension, which leaves your body feeling more relaxed after. A good laugh also gets your heart pumping and gives your heart and lungs a workout. Laughing for fifteen minutes burns almost the same amount of calories as a fifteen minute walk. This means that laughing can really help when it comes to keeping fit and keeping up with the kids.
When we laugh, our bodies release endorphins, which make us feel good and give us a sense of well-being. Laughing also reduces the levels of stress hormones in the body, which eases tension and anxiety. Reducing your stress hormone levels may also boost the performance of your immune system. This means that laughter may also help keep you and your kids healthy.
Other Benefits
When people laugh together, it strengthens their relationship. If you share laughter and humor with your kids, it helps you to bond more as a family. Laughing together encourages people to work together as a team and helps to settle conflict. Your kids will feel more connected to you if you share laughter and will be all the more motivated to do what you want them to.
Humor also helps to relieve distress during times when you are feeling overwhelmed. By making laughter a part of every day, both you and your family can maintain a more positive outlook and healthy attitude, all the way around.
Bring Laughter into Your Life
It's easy to make laughter a part of your parenting routine, because kids love to laugh and have a good time. If your kids have a hard time getting excited about cleaning up after themselves, come up with an encouraging activity or game to play while you clean. This way, they will actually want to participate and help out, rather than doing it to avoid getting into trouble.
When something bad happens and it's time to get tough, try to focus on the positive aspects of the situation rather than the negative. Your kids may be more inclined to stay in bed at night if you talk to them about some of the fun things that might happen in the morning, rather than how much trouble they'll be in if they don't fall asleep.
Not only does laughter help to keep you and your family healthy and stress free, it also encourages your kids to behave better and enjoy life more. The times your family spend laughing together are the times your kids will fondly remember as they get older and form families of their own. If you encourage them to stay positive, they'll pass that outlook down to their own kids in the future.
TLC For Kids, Inc. has been St. Louis' premier nanny and babysitting agency for over 30 years. TLC For Kids' dedicated staff is ready to assist you in finding nannies, tutors, newborn care specialists, sitters and more.  We serve St. Louis, Atlanta and Florida. Reach us at tlc@tlcforkids.com or 314-725-5660
There are many ways that you can make sure you have enough time for your children. In fact, there are many times when you can take the time that you need for your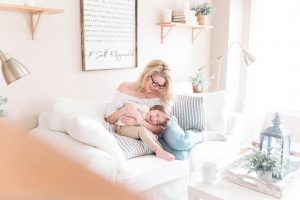 children. Remember that children don't always need to have time that is only for them. Often, a child will enjoy any time that he gets to spend with you – even if that time doesn't seem that important to you. When you are spending time with your children, any of this time can be quality time, as long as you are able to do it correctly and make it worth it for you and for your children. No matter what you are doing with your children, it can be time that is completely worthwhile and that you will enjoy for years to come.
Part of the reason that many people are not able to spend enough time with their children because they have so much else to do. They might not feel like they have enough time to spend with their children because they have so much else to do. However, it is very important that you realize that all of the time you spend with your children can end up being quality time, in more ways than you think.
First of all, when you are with your children, any time at all can be quality time. You will be able to spend quality time together when you are working in your home, or even running errands. When you are doing the dishes or cooking dinner, you will be able to spend quality time with your children. But you want to make sure that you are able to spend each moment with your kids in a quality way. When it comes right down to it, you will be able to spend a lot of time together as your children get older. It is time for you to be able to spend as much time with your children as possible.
When it comes right down to it, the best way to take advantage of being with your children is to make each moment as wonderful and special as possible. There are many ways that you can do this, and no matter which way you choose, you will be able to spend the time that you need. For instance, when you and your children are working around the house, you can use each moment as a life lesson. When you are cooking, a good thing to do is to have your children help you cook. This will allow you give yourself a chance to get what you need to get done, but also be able to spend this time with your children. It can also help your children learn as much as possible in the time that they have.
In today's busy lives, it is often hard to find time for you and your children to spend together. However, if you concentrate, you will be able to spend as much time together as you want. No matter what you are doing, you can do it with your children, and this will help both of you have the time together that you need. Spending quality time with your children is often much easier than you think. In fact, spending as much time together as possible can not only help you spend time with your kids, but help your kids grow up stronger and happier. The more time that your children can spend with you, the smarter and happier that you children will be able to be. So, spend each moment that you can with your children, and make each moment as special as popular.
TLC For Kids, Inc. has been St. Louis' premier nanny and babysitting agency for over 30 years. TLC For Kids' dedicated staff is ready to assist you in finding nannies, tutors, newborn care specialists, sitters and more.  We serve St. Louis, Atlanta and Florida. Reach us at tlc@tlcforkids.com or 314-725-5660