Posts Tagged 'summertime activiites'
This article originally appeared on Regarding Nannies. Reprinted with permission. 
Sharon Rief of Teacher Resources for Parents has put together a list of helpful Summer activities to enrich the lives and development of children, and help keep them busy as we get into summer.
1) Mix primary colors together to form new colors.
2) Go on an ABC garden hunt.
3) Make coffee filter flowers or butterflies.
4) Make alphabet soup.
5) Make a masking tape raceway and city.
6) Make flags using Lego.
7) Make shapes using craft sticks and velcro.
8) Write a letter to your favorite Frozen character.
9) Play bubble wrap hopscotch.
10) Practice addition and subtraction using a deck of cards.
11) Have a reading picnic outside with your stuffed animals.
12) Listen to stories online at www.storylineonline.net.
13) Practice writing letters using shaving cream on a cookie sheet.
14) Print lyrics to your favorite song and practice reading them.
15) Decorate a frame or trinket box with sea shells and jewels.
16) Make a crayon resist card using a white crayon and water color paints.
17) Make an alphabet city using pipe cleaners or wikki sticks.
18) Create a city using Magna Tiles.
19) Do pepper and celery paint stamping.
20) Collect "Pixie Dust" sprinkled by Tinker Bell around your yard.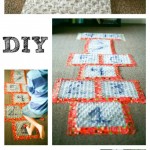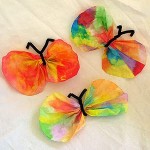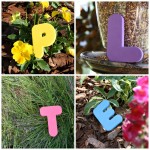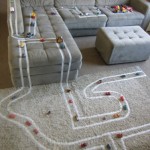 To assist with the current crisis, TLC is temporarily offering FREE MEMBERSHIP and DISCOUNTED AGENCY FEES to all Medical Professionals and First Responders. We know you cannot work at home and want to help you ensure you have solid care arrangements for your loved ones. Call TLC at 314.725.5660 to learn more and get started.
TLC For Kids, Inc. has been St. Louis' premier nanny and babysitting agency for over 30 years. TLC For Kids' dedicated staff is ready to assist you in finding nannies, tutors, newborn care specialists, sitters and more in Atlanta, Charlotte, Chicago, Ft. Lauderdale, Jacksonville, Miami, Orlando, Palm Beach, Sarasota, St. Louis, Tampa and more!. Reach us at tlc@tlcforkids.com or 314-725-5660.
It is finally summertime!  TLC for Kids nannies and sitters can spend their days playing outside and soaking in the sun!  I have seen so many great outdoor ideas for things to do this summer on Pinterest.  Now would also be a great time to update your TLC goody bag with things to do outside like bubbles, chalk, or a kite. Just a few reminders when spending time outside this summer.
Remember to use sunscreen.  Ask mom or dad where it's kept and how they would like it used.  Also, keep little ones in the shade or under an umbrella.
TLC babysitters are not allowed to go swimming.  This doesn't mean you can't enjoy other water play ideas. With the parent's permission you can play with the sprinkler, water balloons or water guns!
Don't lock yourself out of the house.
Stay hydrated.  Make sure everyone is drinking plenty of water while playing outside.
Remember TLC for Kids sitters in South Florida and St. Louis are experienced and screened and ready to come play with your kids this summer!