Posts Tagged 'summer camp'
A traditional kids summer camp is one that generally begins in June and continues through August. This type of recreation is a popular activity among children of all ages as it gives them the opportunity to experience new things, meet new people and embark on a journey of independence. With that being said, the following are 5 popular reasons to enroll your child in a traditional kids summer camp.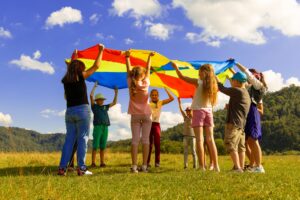 Independence. During their experience at a traditional kids summer camp, children will experience their first taste of independence. Being away from home for the first time can be scary, but new friends and fun activities will help to make the transition easier. This will also be an important step toward college preparation, which often requires that the child leave home for months at a time.
Responsibility. A traditional kids summer camp will teach children to be responsible in a variety of ways, including the organization of their personal items. While away, they will be personally responsible for maintaining their living quarters and personal items. In addition, they will be required to pack their belongings at the end of their stay and will have to learn the responsibility of organizing their items for the trip home.
Teamwork. One of the most important experiences at a traditional summer camp is that of learning to work together as a team. Whether it be during a sports event, a canoeing trip or other group activity, teamwork is often required. Much like in adulthood where teamwork is essential to everyday life, children will learn the valuable lessons of working with their peers toward achieving a common goal.
Friendship. While at a traditional kids summer camp, new friends will be met and there is plenty of fun to be had. Learning to make friends and how to be a good friend is an important life lesson that is not only important at a traditional summer camp, but also in every day. Situations are always presented when individuals are placed with new faces in school, the workforce, families, etc. Therefore, it is important for children to learn the value of friendship and how it can make every day a little brighter.
Experiences. Traveling to new places, embarking on an exciting journey and exploring the wilderness are all a part of what makes a traditional kids summer camp so special. A nature hike, sailing on a blanket of calm water or sitting around the campfire with friends are just a few of the experiences that a child may encounter while enrolled in a traditional kids summer camp.
The professionals at TLC Family Care personally assist nannies, babysitters and families in St. Louis, Atlanta, Chicago, Nashville, Memphis, Charlotte, Miami and Orlando to find the right childcare arrangement. Our mission is to provide a safe and personalized  approach for families and caregivers to connect with each other that is not an internet search. TLC has worked with families, nannies, sitters, newborn care providers, and tutors for over 35 years and looks forward to working with you! To find great nanny and babysitting jobs visit us at tlc@tlcforkids.com or Call 314-725-5660.
I hope you are enjoying the beautiful spring weather.  When Spring Break hits parents start thinking about summer and summer childcare.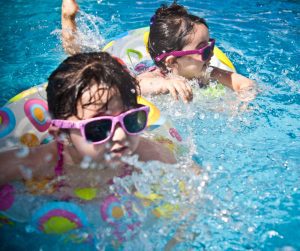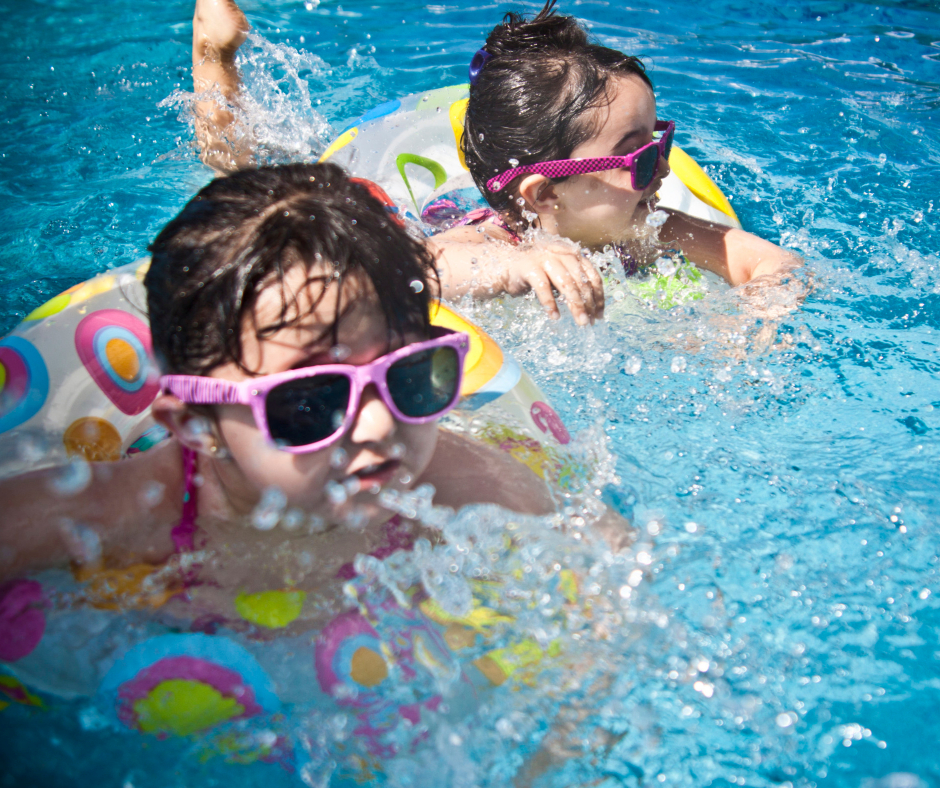 TLC for Kids can help you with your summer childcare needs.  I have wonderful nannies that are interested in securing work for the summer.  Hiring a nanny is the best option for families whether you are looking for full-time or part-time childcare.
Hiring a summer nanny from TLC  is like having your very own camp counselor!  Summer nannies will schedule fun parent approved outings for the kids like going to the amusement park, swimming, museum, bowling, play groups, the zoo and more.  TLC summer nannies will also do tutoring over the summer so that your kids are on track for their upcoming school year.
Since we have so many nannies available, I am able to offer our registered clients substantial savings on a summer placement. Give me a call to discuss discounts for full-time, part-time, and long term temp (up to two months) placements.
Click on our summer nanny parent application to start your search.  And check out our Summer Special – $150 (search fee) and $450 (placement fee) instead of $250 and $550.
And don't forget we have great babysitters available for weekends, days, and evenings too.
Already have a summer nanny? For each referral you send us you will earn credits toward upcoming TLC services.
Happy Spring!
TLC For Kids, Inc. has been St. Louis' premier nanny and babysitting agency for over 30 years. TLC For Kids' dedicated staff is ready to assist you in finding nannies, tutors, newborn care specialists, sitters and more in Atlanta, Charlotte, Chicago, Ft. Lauderdale, Jacksonville, Miami, Orlando, Palm Beach, Sarasota, St. Louis, Tampa and more!. Reach us at tlc@tlcforkids.com or 314-725-5660.
St. Louis' Premier Nanny and Childcare Agency for over 25 years!
Big savings if you act now! $100 off your placement fee if you complete the family profile to hire a Summer Nanny by March 7, 2011
It's not too soon to plan summer care for your children.  TLC has a great option for you, hire a TLC summer nanny!  As you know, many of the caregivers on our temporary staff are college students, and with no classes for three glorious months, many of them would love to use their free time to make sure your children have a safe and fun-filled summer!
Your nanny will create individualized weekly plans for your children that include:
~Transportation to activities, camps, and lessons
~Outings to the Zoo, Science Center, Six Flags, etc…
~Supervised swimming and other fun summer activities
~Learning activities, arts & crafts, and games
~Even tutoring!
To start the hiring process, simply log on to TLC's website at tlcforkids.com and fill out the parent application.  You can even indicate what personality type you'd like (athletic, studious, etc.)! I will personally assist you in finding the nanny that best fits your needs.
As we get closer to the end of the school year, more and more families will be searching for a summer nanny; getting your application in now will put you ahead of the pack. Some of our nannies are available to start interviewing right away.  It's never to early to start thinking about who will care for your children when you can't be there.  Give me a call if you have any questions.
Enter code: MRSN11 in "How were you referred to TLC" to receive discount.