Posts Tagged 'St. Louis pet sitter'
Spring Break is a fun, and busy, time of the year! Whether you are going out of town for a warm getaway, or having a stay-cation  TLC Family Care can help you with your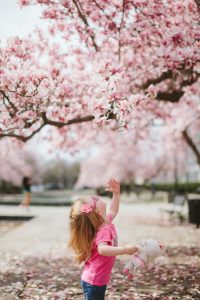 Spring Break needs.
Lots of families go on vacations for Spring Break. But not every vacation is inviting for your four-legged friends. Instead of taking your family pet to a pet daycare, have a sitter come to your home. Your pet will receive the same attention as if you were home with them. And a TLC sitter can do more than just watch your pet. They can also stay at your house to keep everything safe and allow you to enjoy your vacation without worrying.
Did you know TLC sitters are available to travel with your family on vacation? Families often fill their vacation schedules with activities for the kids. But TLC for Kids recognizes parents need a vacation for themselves, too. Bringing a TLC sitter or nanny a long gives parents the flexibility to see places they are interested in, have quiet meals at adult places, and know their kids are being cared for by someone they trust and their kids are comfortable with (remember you can request your favorite sitters anytime you need a TLC nanny).
If your kids are out of school for the week, but you still have to work, don't worry! With TLC Family Care, you can hire a nanny for the entire week. Our sitters can come to your home with activities to keep the kids entertained while they are away from school. TLC sitters also have reliable and insured forms of transportation, so the nanny can take your kids to places around the city or to and from their practices/school events.
The professionals at TLC Family Care personally assist nannies, babysitters and families in St. Louis, Atlanta, Chicago, Nashville, Memphis, Charlotte, Miami and Orlando to find the right childcare arrangement. Our mission is to provide a safe and personalized  approach for families and caregivers to connect with each other that is not an internet search. TLC has worked with families, nannies, sitters, newborn care providers, and tutors for over 35 years and looks forward to working with you! To find great nanny and babysitting jobs visit us at tlc@tlcforkids.com or Call 314-725-5660.