Posts Tagged 'St. Louis nanny service'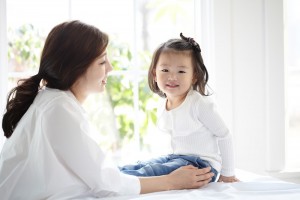 Need childcare?  Have you thought about hiring a full-time or part-time nanny? St. Louis families have been using TLC for Kids to help them find nannies for over thirty years and so should you!
We've put together a list of reasons why you should use a nanny agency to conduct your nanny search.
1. A nanny agency only sends you vetted nannies.  The agency does extensive screening and personally interviews the candidates.  This makes the process much safer for your and your family.
2. Using a nanny agency makes the process more personal. A placement counselor  will get to know you and find out what is uniquely important to your family and will send you candidates that fit your pre-determined qualifications.
3. A nanny agency gives you a manageable number of candidates. Fewer is better so that parents are not overwhelmed by a sea of possibilities.
4. Using a nanny agency saves you a lot of time and energy sifting through sometimes hundreds of candidates.
5. When using a nanny agency  you will work with a placement counselor who will step you through the whole process of interviewing and negotiating employment agreements; will provide payroll and tax direction; and will be a helpful resource throughout the period of the nanny's employment.
6. Families who want the best nannies use agencies because the highest quality nannies work exclusively with nanny agencies. They do not want to call strangers from a blind posting. Agencies offer them a safe, professional representation.
To learn more TLC for Kids visit our website or call Debbie at 314-725-5660.
TLC For Kids, Inc. has been St. Louis' premier nanny and babysitting agency  for over 30 years.   TLC For Kids' dedicated staff is ready to assist you in finding nannies, tutors, newborn care specialists, sitters and more.  Reach us at info@tlcforkids.com or 314-725-5660.
Thank you to all of our wonderful clients and caregivers for a great 2016.
We are so excited to see what we can do together in 2017!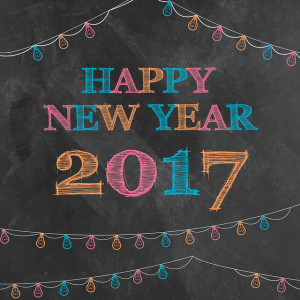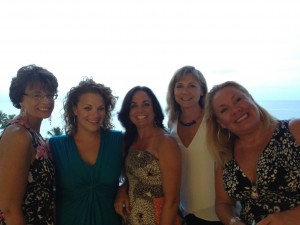 Ever wonder about the woman on the other end of the phone, calling you to give you a job? Now is your chance to meet the wonderful women that run TLC for Kids behind the scenes, and how TLC for Kids got started.
Sharon Graff-Radell and her sister, Stephanie Graff-Yaffee, developed TLC to help parents find safe quality in-home childcare. They were the first to make sick childcare, on-call nannies, and in-home nanny care available to St. Louis parents. Sharon served on the Board of Directors for the International Nanny Association (INA), of which she has been a member since 1988. Sharon was named Young Entrepreneur for the state of Missouri in 1990. Stephanie has been recruiting and matching nannies with families since she graduated from Emory University in 1989. Together with the assistance of the other TLC staff members, they have developed specialized training programs for nannies and postpartum care providers.
Angela is TLC Vice President. She has been involved with TLC since she entered college in 1987. After working as a temporary nanny for five years, Angela joined the office staff in 1992. She specializes in matching families with the best available temporary nannies. She also coordinates TLC's newborn and postpartum care, as well as group childcare for events, meetings, weddings and religious organizations. Angela has also been active in the International Nanny Association where she has presented workshops and consulted with many agencies in the development of their temporary services.
Jessica is the Placement Director for TLC. She personally meets with both families and nannies seeking full and part-time nanny placements. Jessica will advise families on expectations, salary and benefit packages, taxes and contracts for household employees. Jessica also thoroughly screens all candidates and personally interviews each one. After meeting with both parties and considering their needs, she matches families and nannies together. Her goal is to make introductions based on childcare philosophy, experience, location, salary and personality. She joined the TLC Team in 2006 with a solid background in the areas of childcare, education, and business. She is a graduate of the University of Kansas, earning a double major in English and American Studies. While in college, Jessica worked at conventional as well as early intervention preschools. Jessica joined TLC after three years being employed at a major educational multi-media company in the St. Louis area.
Maria oversees the hiring and training of all the TLC for Kids Temporary Babysitting Service caregivers.  Maria interviews and screens all of our temporary babysitters, selecting only the best for our TLC families.   In the evening when the TLC office is closed  Maria works from home 8pm-9:30pm  accommodating any last minute requests, caregiver cancellations and emergencies.   Maria has been an integral member of the TLC family since October of 1999.
Debbie Hipp is the Social Media Director and works with Jessica in the permanent placement department. She has worked with TLC for Kids since 2000. Debbie did permanent placements for TLC for five years.  After taking some time off to be with her three kids Debbie is back with TLC. Along with screening and interviewing permanent nannies she handles TLC's social media. Make sure to follow us on Facebook and Twitter! Debbie has an undergraduate degree in Marketing and a Masters in Business and Administration.
The next time you get a call from the TLC office, you'll know exactly whom you're talking to.