Posts Tagged 'St. Louis Doulas'
As the Newborn Care Director for TLC in St. Louis and Miami, I love to share articles about caring for newborns and their families. Many parents are looking for information about keeping their newborn safe and secure. TLC is  partnering with Parenting Resources to train postpartum doulas, newborn care specialists and baby nurses so that they can assist new parents.
This article by a mom talks about the benefits of swaddling. Swaddling is the art of snugly wrapping a baby in a blanket for warmth and security. It can keep your baby from being disturbed by his or her own startle reflex, and it can help keep the baby warm for the first few days of life.  Do you remember trying to swaddle your babies once you came home from the hospital?
"Swaddling is an art, really, and through two children, I never mastered it. Both of my babes were happy and content in the hospital, when they were wrapped like little burritos by those capable nurses in the postpartum unit. That all went downhill once we got home. I tried to re-create those magical bundles, but no matter what I did, within minutes their arms had busted out, and they were anything but calm. It was my first mom fail."
Click here to read the full article and get the step-step-by step instructions on how to swaddle like a pro!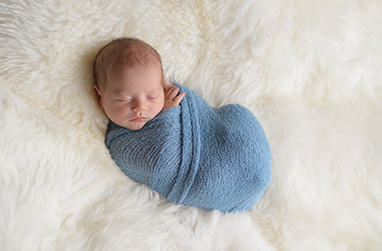 Susan was so excited to find out she was pregnant.  She and her husband spent the nine months leading up to her due date preparing for the birth of her baby.   Susan had a perfect pregnancy and a beautiful baby, Chase. 
But once she was home it was hard for Susan to take care of herself.  She was caring for Chase but who was looking after Susan?
Postpartum Doulas can help.  Postpartum Doulas offer non-medical help and support for mom.  They are trained educators and consultants who specialize in the care of moms and new babies. 
New moms need rest, breastfeeding support, help with older siblings and extra hands in running the house.   A postpartum Doula will do anything from putting an older sibling down for a nap to throwing  in a load of laundry.  They can also care for the baby while mom gets some much needed sleep.  
TLC For Kids Newborn Programincludes postpartum Doulas. All of the Doulas who work for TLC are trained by a neonatal nurse specialist and a lactation expert.  On top of the newborn training our Doulas are also screened based on interviews, reference and background checks, and newborn care examinations. 
Susan called TLC and we were able to send her a great supportive Doula.   Caring for a new baby in the home can be overwhelming. Thankfully, Saint Louis  moms don't have to do it alone.
To learn more watch the interview on our doula programs!