Posts Tagged 'South Florida Doulas'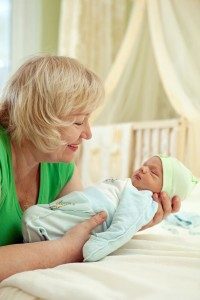 Having a C-Section is major surgery and any mom should expect  4-6 weeks of recovery time.  If this is your first or third C-Section it's best to know what to expect after the surgery.
Most C-Sections require a 4 day stay in the hospital after the delivery. Upon coming home you will be advised not to lift anything heavier than your baby.  You will also be told that you shouldn't drive or go up and down stairs.  This can be very difficult for moms who live on multi-story homes.  What can a mom do?
Hiring an expect to help you take care of the baby is a great option.  Postpartum Doula's, a Baby Nurse or Newborn Care Specialist  can all help Mom recover and heal from her surgery.
Postpartum Doula
A Postpartum Doula provides support for the mother and the rest of the family. A big part of the Doula's job is to "mother the mother" and help the new mother recover after birth. The Doula can offer breastfeeding and bottlefeeding support, help establish newborn procedures and routines, along with other infant care needs.  The Doula can also provide some light housekeeping, errand running and meal preparation.
Baby Nurse
Most parents typically use the word "Baby Nurse" to describe around-the-clock infant care assistance. This person is usually not a registered nurse. She is typically a non-medically trained caregiver whose main focus is on the infant. The Baby Nurse has a bed in the room with the baby. She is responsible for feeding, changing, burping, rocking, soothing, and swaddling the new baby. The baby nurse may also assist with the infant's laundry and bottle washing.
Newborn Care Specialist (NCS)
The responsibilities of the NCS include feeding, bathing, changing the infant, washing/cleaning/sterilizing bottles, and initiating a schedule for sleeping, meals, nap and play time. Other responsibilities include advising and providing any requested consultation on infant needs, swaddling, breastfeeding guidance, cord and circumcision care and nursery organization. An NCS can work days, nights or around the clock. The training a NCS receives can vary from more official groups like Newborn Care Specialist Association (NCSA) to smaller trainings led by individual agencies or no specific training at all. Many NCS have been providing care to new moms for decades! They bring to the family years of practical experience.
All three caregivers offer overnight services. A good night's sleep is by far the biggest need for parents with an infant! The caregiver typically arrives at 10 pm and stays until 6 or 7 am, allowing parents to sleep and feel well rested for the next day.
For more information, call TLC 305-256-5905 in Florida and 314-725-5660 in St. Louis and ask about Postpartum Doulas, Baby Nurses, and Newborn Care Specialists today. Or, visit our website at tlcforkids.com.
TLC can provide an extra set of loving arms for you and your new baby!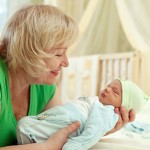 A recent article from the New York Post suggests that hiring a postpartum doula is the latest accessory for new moms.  Moms give birth  and then are expected to do it all.  However, it's not easy to handle the stress of bringing a new baby into the home.   A doula can help.  doula is a Greek work and means "women helping women."  The postpartum doula is there to nurture the new mom.   She helps mom with whatever needs to be done.  It can be cleaning, cooking, running errands, taking care of the baby or playing with a sibling.
Many doulas have newborn care training and can offer mom support in nursing, bathing and sleep training.   Hiring a doula can provide mom the support she needs to ease into motherhood.  TLC Florida has doulas in Miami, Fort Lauderdale, West Plam Beach, St. Petersburg, and Tampa.  Some doulas are willing to travel if expenses are covered. Visit our website at tlcforkids.com to learn more.
To read the full article from the New York Post click here .