Posts Tagged 'South Beach hotel babysitters'
Celebrating the Fourth of July is one of my favorite holidays. Growing up I enjoyed spending time with my family watching the fireworks.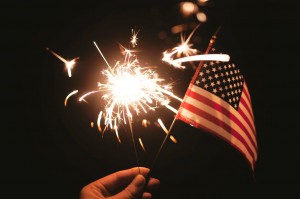 As I got older, and had kids of my own, I quickly discovered that not all kids enjoy the fireworks as much as I did. Fireworks can be too loud for some kids. And, being in a large crowd can be too overwhelming for kids who have anxiety. We found it easier to watch the show from a safe distance so that it wasn't too loud or crowded for my kids.
Another idea is to hire a sitter for the night. The babysitter can stay back and the parents can enjoy the fireworks with siblings or own their own.
If you need a sitter this holiday weekend contact TLC for Kids. We have screened babysitters who can come to the home or to the hotel.