Posts Tagged 'South Beach babysitters'
Celebrating the Fourth of July is one of my favorite holidays. Growing up I enjoyed spending time with my family watching the fireworks.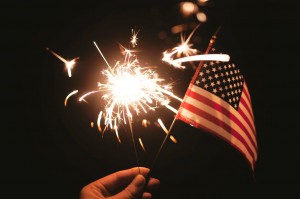 As I got older, and had kids of my own, I quickly discovered that not all kids enjoy the fireworks as much as I did. Fireworks can be too loud for some kids. And, being in a large crowd can be too overwhelming for kids who have anxiety. We found it easier to watch the show from a safe distance so that it wasn't too loud or crowded for my kids.
Another idea is to hire a sitter for the night. The babysitter can stay back and the parents can enjoy the fireworks with siblings or own their own.
If you need a sitter this holiday weekend contact TLC for Kids. We have screened babysitters who can come to the home or to the hotel.
 Still making plans for your Sweetheart?
It's not too late!
If you have plans to go to dinner, a movie or a hot night out on the town in South Beach call TLC for Kids.  Our sitters are reliable and screened.
Call TLC for Kids today to reserve your sitter while we still have sitters available.
   St. Louis: 314.725.5660    South Florida: 305.256.5905