Posts Tagged 'sleep issues'
Daylight Savings time ends this Sunday, November 7th. Most of us will "fall back" our clocks for an extra hour of sleep.  However, for most little kids this means an early rising. A child that wakes up at 6:30am  will now be waking up at 5:30am. Not the extra hour we parents need and look forward to!!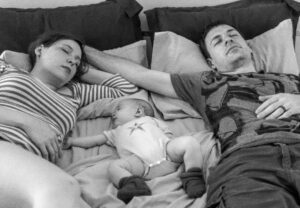 Here are a few things you can do to help your little one adjust to the time change. For more information on kids adjusting to the time change or sleep training your baby visit the Sleeplady blog.
1. Make naps a priority. One key to a good night's sleep is a well-rested baby.Keeping naps on schedule and giving your baby plenty of daylight in between naps will help with the adjustment.
2. Keep your bedtime routine consistent. Keeping your same bedtime routine will help your little one know it's time for bed. Kids thrive on consistency and keeping with the routine is soothing to them.
3. Morning walks. If possible get outside and go for a walk in the morning. If it's too cold to go outside open up the curtains and sit in the sunshine.
The professionals at TLC Family Care personally assist nannies, babysitters and families in St. Louis, Atlanta, Chicago, Nashville, Memphis, Charlotte, Miami and Orlando to find the right childcare arrangement. Our mission is to provide a safe and personalized  approach for families and caregivers to connect with each other that is not an internet search. TLC has worked with families, nannies, sitters, newborn care providers, and tutors for over 35 years and looks forward to working with you! To find great nanny and babysitting jobs visit us at tlc@tlcforkids.com or Call 314-725-5660.
Kids have a thing about going to sleep at night. It does not matter if it is a girl or a boy, they all have this thing: they hate going to sleep. Even babies will fight sleep like it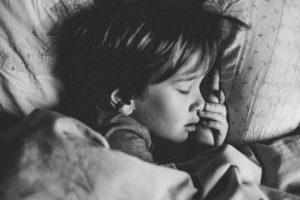 was the devil. They cannot stand the thought of missing out on anything and they simply refuse to fall asleep and that is why you as the parent need to find out all of the top techniques that will help you to get your kids to sleep at night.
Let us focus on babies. They need to be on a strict schedule from the get go if you want to get them sleeping through the night. Kids need structure and balance in order to sleep well each and every night. That is why you should have a time of night that you put your child down. Do not simply wait for the kids to get tired before you put them to bed, have a time and stick to it. This is the best way to get your kids sleeping through the night quickly and easily.
Good nighttime rituals can really help you to get the kids to sleep at night. For example, you may want to give the kids a warm and soothing bath at night before bed. This can go along way towards relaxing them enough that they will go to sleep with ease when put to bed. Kids like rituals and these kinds are great.
It is also a very good idea for you allow the evening to unfold quietly. Playing games with your kids just before bed is probably not the best way to go. Instead of wearing out your kids playing games is only going to get them riled up. This is not going to help you get them to sleep each night. You need to get the kids calm and relaxed and a quiet evening followed by a nice warm bath is great.
If you are trying to get your kids to sleep, especially when they are still babies you need to take into consideration that your baby is not used to real silence. They come from your tummy where tings were really loud all of the time. Total silence is scary to many babies. Having a ticking clock or some other stead sound in the room with him or her might be what is missing in their bedtime routine. Try having these kinds of sounds in the room with your kids and watch the difference they can make. In no time your kids may be getting to sleep right away each night.
It is also important for parents to learn about whether their kids are self soothers or not. The techniques that you choose for your kids will be hugely impacted by this fact. Find out what works for your kids by experimenting. Don't worry if you do not get everything right the first time, in fact, you might as well get used to it because no one is the perfect parent right off the bat.
TLC For Kids, Inc. has been St. Louis' premier nanny and babysitting agency for over 30 years. TLC For Kids' dedicated staff is ready to assist you in finding nannies, tutors, newborn care specialists, sitters and more.  We serve St. Louis, Atlanta and Florida. Reach us at tlc@tlcforkids.com or 314-725-5660
From the time a baby is born until he is about six months old, he requires more sleep than an adult — a lot more. Newborns may sleep between 12 and 18 hours out of every 24-hour period. After a child is about six months old, his sleep requirements are a bit higher, but very similar to an adult's sleep requirements.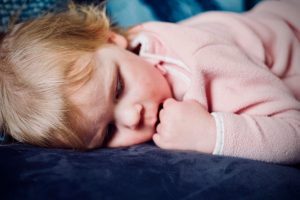 It is of the utmost importance that parents help the child to establish a regular sleep/wake schedule as early as possible. This will make life easier for everybody in the household, including the baby. Babies, even as young as six months old, like continuity.
A regular "go-to-bed" time and a regular "get-up" time as well as a regular "naptime" will help to prevent all kinds of sleep-related problems.
There are lots of reasons why children can have sleep problems. Some of the problems are caused by physical discomfort or illness. Some sleep problems are caused by emotional or developmental problems that might seem totally unrelated to sleep. If your child is consistently unable to sleep (and consistently is the operative word here) it is best to talk to your pediatrician about the problem and have him or her help you resolve the issue.
The thing to remember is that when humans are tired, no matter how old or young they are, they sleep if they aren't having mental, physical, or emotional pain. Sleep is natural; it isn't a behavior that must be learned.
If you have worked to establish a regular schedule for your child (eliminated all of the foods and drinks that might prevent sleep, read him a story and tucked him in), and sleep continues to be a problem, it really is time to seek professional help. The lack of normal sleep is a symptom, not a disease.
TLC For Kids, Inc. has been St. Louis' premier nanny and babysitting agency for over 30 years. TLC For Kids' dedicated staff is ready to assist you in finding nannies, tutors, newborn care specialists, sitters and more.  Reach us at tlc@tlcforkids.com or 314-725-5660.