Posts Tagged 'Saint Louis nanny'
Every child will receive care from someone other than their parents.  It may be a nanny, babysitter, grandparent, daycare worker or teacher.  Often times this situation can be difficult for both parent and child.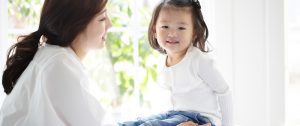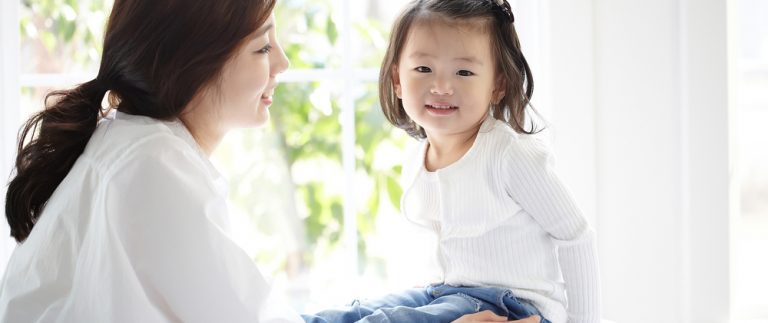 TLC Family Care would like to share some tips to help you both through this new challenge.
1. Preparation.  A few days before start talking to your child about what is going to happen.  If possible take a look at the new setting and talk to your little one about what is going to happen during the day.  If you have hired a new nanny have the nanny come over to play first before she starts work.
2. Communication.  Tell the new nanny or caregiver all about your child.  Share routines and likes and dislikes.  You can also tell the nanny about recent events that might help build a relationship.
3. Transition objects.  If possible let your little one keep something with them that will remind them of home.  This can be comforting for your child.  A transition object might be a blankie, favorite stuffed animal or a picture of mom or dad.
4. Play Games.  For a younger child playing games like peek-a-boo and hide-n-seek help with  separation anxiety.  Kids learn that things continue to exist even if they are out of sight.  It also helps teach children the idea of a reunion and that objects and parents do come back.
5. Aftermath.  Finally be prepared that your child may react to the separation after the fact.  This may come in regression in toilet training, temper tantrums, or low levels of frustration.  Remain calm and talk to your child about their feelings and reassure them that everything is going to be OK.  Let the nanny or caregiver know about these new feelings too.
TLC's nannies have experience working with kids and come ready to help make the transition a smooth one. Give us a call today to speak with one of our placement specialists and help you find the perfect caregiver for your family.
TLC For Kids, Inc. has been St. Louis' premier nanny and babysitting agency for over 30 years. TLC For Kids' dedicated staff is ready to assist you in finding nannies, tutors, newborn care specialists, sitters and more.  Reach us at tlc@tlcforkids.com or 314-725-5660.
The end of the summer is a extremely popular time for families to start looking for nannies.  Currently TLC For Kids has tons of open nanny positions.  If you are looking a for full time or part time nanny job we can help.
Oh, and if you have experience working with multiples we have more than one family with newborn twins 🙂
Take a minute and check out some of the full time jobs we have available right now!!
University City
Preemie Twins  born about 3 weeks early.  Babies will be home from the NICU soon and mom is seeking a nanny with a lot of newborn experience and multiple experience would be a plus.  There is a 3 y/o who will be in daycare, but the nanny will be with him in case he is sick or off school;
Starts Aug. 1, M-F 8a-6p Pays $550-650/wk
Clayton
Nanny Share (both mom's are sister in-laws) with four kids total.  Children's ages are 6,4, 3 and 2 y/o.  The oldest in in full-day school and the middle two are in pre-k on various days.  The 2 y/o will be there all the time.  M-F 8a-5p pays $550-650/wk.
Brentwood
Family with a new baby is seeking a nanny who is professional and available to work early hours!  M-F 6:30a-5p with time off in the summer and on school breaks.  Pay is between $500-650/wk.  Starts mid-Aug.
Kirkwood
Baby born in late May.  Parents are seeking an energetic, experienced nanny who is comfy with wild game in the freezer (dad is a hunter).  They are new parents and looking for someone who also loves dogs (they have tw0) and a cat.  Starts mid-Aug. 8:30a-5p M-F.  Pays $500-600/wk
Webster
13 month old girl, full-time hours with one overnight per week (mom travels).  Nanny will be compensated extra for this and know 4-5 days in advance.  Family offers a lot of flexibility for the right candidate.  Seeking an active, experienced nanny.
Starts Aug. 1 $500-600/wk
Olivette
New baby born at July 3rd!  Seeking a nanny who has experience with babies and is also creative and fun.  Hours are 7a-4p M-F and pay is between $500-650/wk.
Laude
New baby due 7/31 and parents are seeking a nanny with lots of baby experience.  Hours are 8a-5:30p M-F and nanny has every other Wed. off b/c the grandmother will care on this day.  Starts 8/13!
St. Charles
Family with newborn twins is seeking a nanny who is very mature and experienced. They would love someone to help them get the twins on a schedule and help with developmental milestones along the way.  Start date is flexible and pay is $550-600/wk.  M-F 8a-5p with some change if mom is traveling.
Don't forget we have part time job openings too!!
M/W/F South County Family with two children under 3 years old, the nanny should be very active energetic and fun loving with lots of patience!  Hours are 6a-4p.  Starts mid-August. Pays $12-14/hr
M/W/F Manchester Family with two five year olds who are in school until 11:30a.  The nanny would pick them up at 11:30a and take them home and stay until 6p.  Starts mid-August. Pays $12-14/hr
T/R University City family seeking a nanny to work two days a week T/R with their new baby! Starts mid August, hours are 7a-5p. Pays $12-14/hr
M-F Family with full days on Monday and Friday and half days on T-TH seeking a nanny who has experience and can keep up with toddler twins.  Mom works at home, but may be transitioning to an office soon.  M/F hours are 8a-6p and T/W/TH are 3:00-7:30p. Pays $12-14/hr.
M-F Family in Kirkwood seeking a nanny to work from 11:30a-5:30p M-F and kids are 6 and 3.  Older child is high functioning autistic, and younger child has some communication delay.  Both boys are very sweet, but need a nanny who is loving but can give clear expectations.  Starts ASAP!
Apply for nanny jobs TLC For Kids, Inc has been St. Louis' premiere nanny and babysitting agency  for over 25 years.   TLC For Kids dedicated staff is ready to assist you in finding nannies, tutor's, newborn care specialists, sitters and more.  Reach us at info@tlcforkids.com or 314-725-5660.today on line at TLC For Kids!