Posts Tagged 'Part time jobs'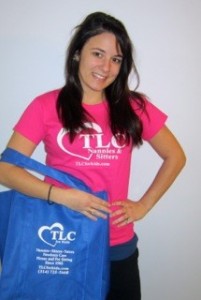 Are you reliable and do you love working with kids?  TLC for Kids has flexible part time jobs with competitive pay and great hours!
TLC for Kids offers many types of nanny positions (full time, part-time, and after-school), but we also offer temporary babysitting positions.  These temporary jobs are great for students!
As a TLC temporary nanny, you have complete control over your own schedule—there is an online calendar where you post your available hours. The calendar lets the agency know when you are available, so when a family calls and requests a sitter for Monday from 9am-5pm, they know they can call you for the job. This type of scheduling allows you to go to school, maintain your social life, volunteer, etc.
Another perk of being a TLC sitter is the pay:  a minimum of $12/hour (most of the families also tip their sitters). You always get paid for four hours of work, even if you only work for three. For example, if a family only needs a caregiver from 3pm-6pm, they are required to pay their sitter for four hours worth of work. You can also earn more money by taking multiple jobs a day. If you work for one family from 7:30-4:30, it is easy to get another job that goes from 5:30-10:30. The more you work for TLC for Kids, the more families start to request you and the more your income grows.
Not only is being a temporary babysitter profitable and flexible, but it is also a lot of fun! TLC for Kids caregivers are expected to show up to a job with a blue TLC for Kids bag packed with fun, age-appropriate activities for the kids. Most of the children know that TLC sitters bring cool games to their house, so when you arrive on the job the kids are very excited to play with you.
To become a TLC temporary sitter, you must be 18 years or older and have a minimum of three childcare references and an insured vehicle.
Calling all nannies! Looking for part-time work? TLC for Kids is working with a number of families in need of after school childcare. Only looking for 2 or 3 days a week? We have that too! Check out our list below and contact us at Jennifer@tlcforkids.com or 314-725-5660.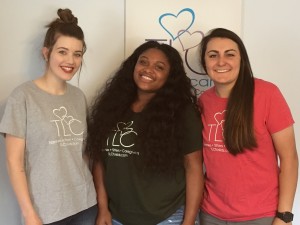 Click on job openings to see more of our available nanny jobs!
Family S has three kids and lives in Webster Groves. They need help on Tues/Thurs from 7:30a-8:00p. $12-$14/hr
Family P has 3 active kids and lives in Ladue. Will need after school help three or four days a week. Days and hours will be flexible. $13-$15/hr
Family E lives in Webster Groves and needs care Mon-Fri from 3:30p-5:30. Two Teenagers need transportation to lessons and practices. $15-$16/hr
Family Z lives in Clayton and needs care Mon-Fri 3:00-6:30p. Family has two kids and will pay $15/hr
Family ST lives in Clayton and needs help M/T/W/F from 12:00-5:00p. Care will be for two kids. $12-$15/hr
Family C lives in Ladue and needs a nanny to care for a 1.5 yr old and baby on the way. Care T/Th from 8:00a-7:00p and ideally one weekend night a month. $13/hr
Family B has two kinds and lives in Ballwin. They need T/W/F from 3:00p-6:00p. Could add a 4th day if nanny is interested. $15/hr
Family D lives in Columbia, Il. They have 2 kids and need care M/Th/F from 7:30-5. $13-15/hr
Family PA lives in Wildwood with three girls and needs help Mon-Fri 3:00p-8:00p. Could have nanny come in an hour early every day to do some house organization. $15/hr
Family K has a toddler and a newborn and lives in Richmond Heights. They are looking for someone with newborn experience who can work T – 2:30-6:00 W – 10:30-6:30 Th – 8:00-4:00p. $15/hr
Family R lives in Clayton with two boys. Family needs before and after school care Mon-Fri 7a-9a and 3-6p. $14/hr
Family H has two kids and lives in Chesterfield. They need a mature and organized nanny Mon-Fri 2:00-6:00p. $15/hr
Family Pi has two kids and lives in Kirkwood. They need help Tues/Wed from 3:00-6:00p. $13-$16/hr
Family KR lives in Webster Groves and has two kids. One child does have ADHD and OD. Ideal candidate will have experience with kids who have behavior disorders. Nanny needed Mon-Fri 2:30-5:00p $13-$15/hr
Family G has three kids and lives in Ladue. They need care M/W 3:30-8 T/TH 3:30-7:30 F 3:30-7:00. Will also need two mornings a week. $13/hr
Being a nanny is a rewarding and fulfilling job.
Being a nanny means you are responsible for the complete care of your employer's children.  A job description for a nanny can vary from family to family.  But, every family wants you to play and have fun with the kids!  Nannies get to color, take nature walks, sing songs, put together puzzles, read books, and shoot hoops all day long!
Along with playing duties include tending to each child's basic physical needs, meal planning and preparation and  laundry and clothing care.  Nannies also organize play activities and outings (providing transportation when required).   With the parents' insights a nanny enforces behavioral guidelines and disciplining when appropriate.  Like educators, nannies provide intellectual stimulation and language activities.
A nanny is a childcare provider who works in the family's private home. The nanny's role is to support to the family by serving as a loving, nurturing and trustworthy companion to the children. A nanny offers the family convenient, high quality care to meet each child's physical, emotional, social and intellectual needs.
The safest way to find a nanny job is through a trusted nanny agency like TLC For Kids.  When interviewing with a family be prepared to answer their questions.  Here is a list of some nanny interview questions you may be asked.    You should also take this opportunity to learn about the family.  Ask questions about the days, hours and salary,  the families child care philosophy, and job description.
TLC For Kids is always looking for great nannies.  We have full time and part positions available.  Click to see a list of some of our current nanny jobs.