Posts Tagged 'newborn specialist'
We are excited to share with everyone a Newborn Nanny Specialist training being offered in September.  This is a great way for nannies to gain more
SAVE THE DATE
ADVANCED NCS
INTENSIVE TRAINING WEEKEND
SEPTEMBER 9 – 11, 2016
Join us in Washington, DC for our
Advanced NCS Intensive Training Weekend. 
Topics Will Include:
Advanced Sleep Conditioning Techniques
Advanced Infant Feeding: the science behind breast-milk, formula and alternatives, plus working with babies with cleft palate, babies on feeding tubes and other specialty devices
Infant Brain Development and how sleep, nutrition and environment impact newborn brain development
Working with Premature Babies
Special Needs Car Seat Use for Preemies
Working with Multiples-twins, triplets and more!
 Working for High Profile Clients
Alternative Care Options for Common Infant Ailments
Difficulties in the NCS world and how to handle them
Better Business Practices
Included in your registration:
v Awesome weekend of teaching and networking with some of the best of the best
v Lunch on Saturday & Sunday
v Welcome Reception Friday Night, plus much more!
BONUS Material: 
Access to our PRIVATE NCS & Mentoring Facebook Group
Comprehensive Training Workbook
This class REQUIRES (minimum one of the below items): 
 Prior NCS Training – NCS Foundational class OR NCS approved training course (instructor approval required) + minimum 1 NCS job
Postpartum Doula Training plus at least one Postpartum Doula client with hands on baby care
3 years equivalent experience as NCS or PPD and instructor approval
Applicants must submit their resume or training certificate via email to info@newborncaresolutions.com with Advanced Training-Washington DC in the Subject Line.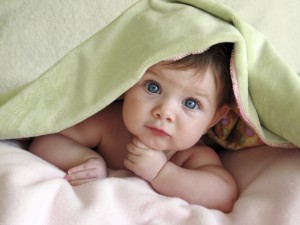 As an expecting or new mom you've probably heard the term "baby nurse."
What is a baby nurse?  Is a baby nurse an actual RN?
Baby nurses are non medical newborn care specialists.  They have years of experience caring for newborns.  Baby nurses may have training and have attended classes on newborn care but are not registered nurses.  In 2006 it was clarified that the term baby nurse could only be used for medically trained nurses.  Nanny agencies now use the term Newborn Care Specialists.
Bringing a baby home can be overwhelming for any parent.  A Newborn Specialist will come into your home during your babies first weeks to help and support you.  She can help with bathing, changing, feeding, burping, swaddling and establishing sleep patterns for your newborn.  She can also help with simple household chores like loading the dishwasher, throwing in a load of laundry, or going to the grocery store.   Remember baby nurses have been working with newborns for years and are happy to help you take care of your little one!
Often times Newborn Specialists work overnight.  These specialists used to be  called night nurses, and take care of the baby through the night so mom and dad can get some much needed rest.  If you choose to breastfeed, the Newborn Specialist will bring you the baby to nurse and tend to the baby until it's time to nurse again.
TLC For Kids has been providing Newborn Specialists in St. Louis for 15 years. Each of our baby nurses or newborn specialists has been screened by our office.  We also provide an in-house newborn training given by a neonatal nurse.  To reserve a TLC Newborn Specialist visit our website or call Angela at 314-725-5660.