Posts Tagged 'nanny work agreement'
Like any other relationship, good communication is vital to having an effective nanny/parent-family relationship. To avoid any miscommunication, TLC Family Care suggests creating a work agreement, or contract, for both the nanny and family to agree to.
But what does a work agreement include?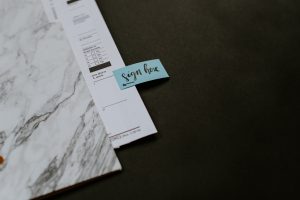 Agreed upon salary: After you and your nanny have agreed on a salary, it should be clearly stated in the work agreement. This salary should include a description of paid holidays, how many allotted sick days your nanny has, and how many vacation days also. It should also include how sick days and vacation days will be handled. How much notice is needed for vacation days? Will vacation days be paid or unpaid? Will sick days be paid or unpaid? Whatever you decide should be defined in the agreement to avoid any conflict.
Job description: To ensure  quality work, your nanny needs to know what is expected of her. In your agreement, you should write out a detailed description of what her daily duties include. Written clear expectations give you something to refer back to if responsibilities aren't  completed. 
Employment reviews and raises: Let your nanny know how her work will be evaluated and how often. Will it be a discussion every two weeks, will it be a written review every month, or will it be a bi-annual evaluation? Once you figure out the mechanics, add them to your work agreement. Your work agreement should also include whether this is potential for raises and bonuses.
Termination: Although hiring an in-home caregiver feels much more intimate than most jobs, it is important to remember they are still a household employee. In the work agreement, you should outline clear steps to what happens when you or the caregiver is ready to terminate the position. How many weeks notice do you need from the caregiver if they decide to leave? If you choose to fire the nanny, will it be on the spot or will you give her notice? If so, how much notice? Once you figure out what is comfortable for you to do in this situation, define it in the work agreement.
As you can see, a work agreement will set the tone for the job and assure that everyone is on the same page.
The professionals at TLC Family Care personally assist nannies, babysitters and families in St. Louis, Atlanta, Chicago, Nashville, Memphis, Charlotte, Miami and Orlando to find the right childcare arrangement. Our mission is to provide a safe and personalized  approach for families and caregivers to connect with each other that is not an internet search. TLC has worked with families, nannies, sitters, newborn care providers, and tutors for over 35 years and looks forward to working with you! To find great nanny and babysitting jobs visit us at tlc@tlcforkids.com or Call 314-725-5660.
TLC Family Care has always asked families and nannies to complete a work agreement before the nanny begins. Our friends at Breedlove and Associates share with us why the nanny work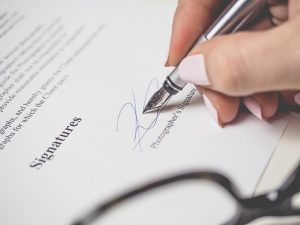 agreement or nanny contract is so important.
Hiring a nanny can be both exciting and nerve-wracking, especially for ultra-busy, sleep-deprived families. Often, the obsession with finding the perfect caregiver causes families to overlook important employment details.
The Mistake
A Virginia family began searching for a nanny to care for their new bundle of joy. After an emotionally-draining 6-week quest to find the ideal nanny, they hastily agreed — verbally — on a work schedule and hourly rate. The nanny started work the next day without any kind of written agreement in place.
The Law
In some jurisdictions, a basic employment agreement is legally required. Whether required or not, we highly recommend that families use a placement agency or an attorney who can facilitate a comprehensive contract between family and nanny.
The discipline of drafting detailed job responsibilities, house rules, emergency procedures, work schedule, vacation/sick time procedures, compensation, pay frequency, communication/review procedures, etc. radically reduces problems and misunderstandings. It also tends to lengthen relationships because it makes the employee feel like a valued professional. Finally, it can be an important and cost-effective means of arbitrating any family/nanny issues.
The Mess
Within a few weeks, the honeymoon was over:
The family had trouble hiding frustration with the nanny's housekeeping habits. She was tidying up the baby's room and kitchen as well as cleaning toys and baby clothes. But the family had expectations of the nanny doing the family's laundry and light housekeeping.
The nanny resented not getting paid for Labor Day. She needed the money and had assumed that she'd get paid for major holidays.
When the nanny got her first pay check, she was confused by the tax withholding's. She thought the agreed-upon amount would be her "take-home" pay.
The Outcome
The family talked to friends and did some online research into the typical duties of nannies. They quickly realized that nanny job descriptions vary wildly and that they had done a poor job of articulating their desires at the beginning of the search process.
Similarly, although the family had done some research on household employer tax and legal obligations, they had not discussed the compensation and benefits offer at the appropriate level of detail for their nanny.
Despite the rocky start, the family really liked the way the nanny took care of the baby so they made a considerable effort to keep her. They created an employment agreement and sat down with her to discuss all the "relationship details" they should have discussed a month earlier.
Unfortunately, the nanny took another job shortly after their meeting. She did not feel valued or respected and opted for a fresh start with another couple.
The family hired their next nanny through one of our agency partners. The agency used a thorough job description process to focus the search on nannies who met the family's expectations. After a comprehensive vetting process, the agency held the family's hand through an employment agreement that left no room for misinterpretation or confusion. It's been almost 18 months and the relationship is going strong.
How the Whole Thing Could Have Been Avoided
When searching for household help, busy families are tempted to take short cuts. Aside from being pressed for time, it can feel somewhat awkward to have a formal contractual agreement with someone with whom there is such a personal relationship.
However, in our experience, the formal work agreement is the single-best predictor of the long-term success of the relationship. Without one, the relationship almost always seems to be rife with misunderstandings and resentment. With one, the relationship enjoys clear direction and increased professionalism.
We encourage families to retain a reputable placement agency that can guide them on employment agreements and other important aspects of due diligence involved with household employment. It dramatically enhances the odds of an endearing and enduring employment relationship.
If you have additional questions about this or any other aspect of household employment tax and labor law, visit them online.