Posts Tagged 'nanny jobs st. louis'
Working with children is a rewarding and fulfilling job, and today more than ever nannies are in demand. Parents are going back to work, and many schools and child care centers are closed are restricted. There's no better time to become a nanny!
Today's nannies are responsible for the complete care of the children. Duties include tending to each child's basic physical needs, meal planning and preparation and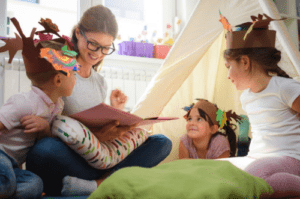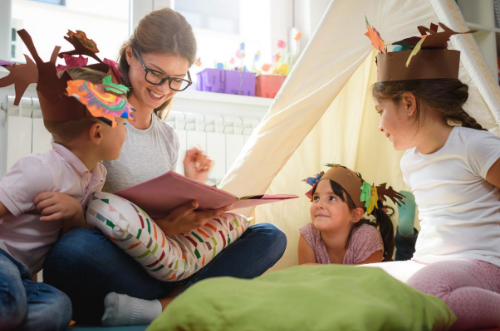 laundry and clothing care.  Nannies also organize play activities and outings (providing transportation when required). With the parents' insights a nanny enforces behavioral guidelines and disciplining when appropriate. Like educators, nannies provide intellectual stimulation and language activities. A nanny must be an excellent communicator with both children and parents.
A nanny is a childcare provider whose workplace is in a family's private home. The nanny's role is to provide support to the family by serving as a loving, nurturing and trustworthy companion to the children. A nanny offers the family convenient, high quality care to meet each child's physical, emotional, social and intellectual needs.
The safest way to find a nanny job is through a trusted nanny agency or another trusted source. When interviewing with a family make sure you are prepared to ask them questions as well. The interview is an opportunity for you to find out about the job description, days and hours, salary and the families child care philosophy.
At TLC we work with you to find your ideal family, provide tips on interviewing and set you up for success in working with a family.
TLC Family Care is always looking for great full time nannies, and would love to meet you.  Click to see a list of some of our current nanny jobs and apply today!
Saturday April 20th is National Nanny Training Day.  TLC For Kids is proud to sponsor this event and we are looking forward to spending time with all the great nannies in St. Louis.  We have a few spots remaining so give us a call today!
Here is the agenda:
Session #1A (9:30-11:30):
FEW SPOTS REMAINING
Safe to Sleep/Sleep Training/Knowledge from the NICU
Kelly Weygandt ( a TLC client) will present Safe to Sleep program, which strives to educate parents, caregivers and medical personnel about how to reduce the risk of SIDS and SIDS related death.
Learn strategies that caregivers may share with parents to promote healthy sleep habits in young children in order to help them to independently and peacefully go to sleep and stay asleep.
Anna Schmidt is a registered nurse in the St. Louis Children's Hospital NICU. She will share with our nannies tips on comforting newborns and feeding preemies.
Session #1B (9:30 – 11:30)
Why Won't They Just Behave? – Addressing challenging behavior and inclusion of preschool-age children.
United 4 Children http://united4children.org
Come to this training and learn ways to work with even the most challenging children. If you want to learn more then redirection and praise this class is for you. We will talk about all forms of positive discipline as well as ways you can be proactive with all the children in your care to teach them conflict resolution, emotional literacy, and impulse control. You will leave with practical strategies you can begin using in your program on Monday morning. Working with children with special needs will also be discussed in this training.
Break (11:30 – 12:15)
Chat sessions with other nannies/temp sitters/Lunch.
Bring your own lunch.
TLC's Jessica Friedman will initiate the chat session by introducing nannies and temps to her Meetup Group specifically designed for nannies to get together. We know working as a nanny can be quite isolating, but it needn't be!
Session #2 Nutrition  (12:15 – 2:15)
Kristen Kettenbach, ND, will share with you her knowledge of nutrition and how you can teach children healthy eating habits from a young age in order to combat childhood obesity and to give children tools they can use to be healthy eaters throughout their lives.
We also have some great attendance prizes from  Thirty-one Gifts, Beauty Brands, and more!