Posts Tagged 'nanny jobs in Florida'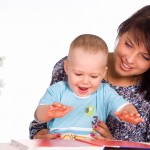 Being a nanny is a very rewarding job. It's a unique opportunity to be able to watch children grow and learn in their home environment. But, it takes a special person with certain characteristics to be a nanny. If you have the following characteristics and previous childcare experience you might want to consider a career as a nanny.
Personal Characteristics:
Professional Characteristics:
takes pride in delivering the best possible child care
provides safety and security by establishing a routine and consistency
knows the proper handling of an infant for feeding, bathing, dressing and holding
understands children's developmental stages and phases
encourages individuality and creativity.
If you are interested in learning more about the nanny jobs at TLC for Kids please visit our website.
Click here for a list of our current job openings.
We look forward to hearing from you.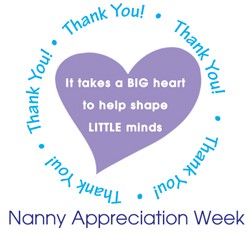 September 20th to the 26th is Nanny Appreciation Week. Don't forget to take a minute to celebrate your nanny next week.   Here are just a few ways to show your appreciation:
1.  Write up a list with the kids of all the things she does that you are thankful for.
2. Make a home made gift.  You can use ideas from Pinterest.
3. Have the kids surprise your nanny with breakfast when she arrives.  Or, give a live-in nanny breakfast in bed.
4. Sponsor her a membership to the International Nanny Association.
5. Create a family video letting her know how much she was appreciate her.  You can sing a song, read a story or do a family skit.  Share the video on social media!
6. Buy her tickets to see her favorite sports team, concert or musical.
7. Take a picture of her and the kids and give it to her in a nice frame.
8. Treat her to a new purse so she can carry around all the things she needs to take care of the kids.
9. Send her a bouquet, either from a flower company or Edible arrangements.
10. Give her a special bonus or gift card.