Posts Tagged 'nanny agencies'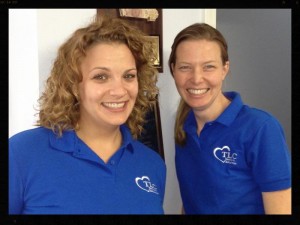 Debbie Hipp is the new TLC Nanny Placement Director.  Debbie has been working for the past couple years as TLC's Placement Counselor, recruiting and screening nannies for nanny jobs. For those of you who do not know, Debbie was TLC's Placement Director 10 years ago. She left her full-time position with TLC at that time to care for her own growing family. Since then, she has continued her relationship with TLC. Debbie has worn many hats at TLC for Kids. Besides screening nannies, she has managed our social media and blog, staffed on-call babysitters early in the morning and has helped in TLC's website development. We look forward to her leadership role in the nanny placement department.
As we welcome Debbie into her new position, we also said goodbye to Jessica Friedman, who has been our Placement director for the past 10 years.  Jessica has chosen to take some time away from TLC to be with her growing family. Throughout her time here,  Jessica became an expert with both her clients and her nannies and she will absolutely be missed by them.  Earlier this week, she sent an email about leaving TLC that was met with a huge outpouring of love from both groups.
I want to wish you Good Luck with your new adventure. Thank you for being an awesome Placement Director, sounding board and advisor! 
TLC Nanny
So sad to see you go! We are so grateful for all you did to help place us. We simply adore Mary and couldn't be happier. Enjoy your time with your family.
TLC Client
I will miss you after all these years, you've always helped me with getting excellent Nanny position's. I also consider you a friend! I wish you luck with your husband's business, and I know you'll love staying home with your adorable guy. Warm regards
TLC Nanny
I know today is your last day with us, so I wanted to tell you how much I've enjoyed working with you, even though we never got to meet in person! You are so great at your job and you have been such an incredible help to me as I have learned to take on different responsibilities here. You have been so patient with me and helped me with our wonderful and completely rational Miami clients! I hope that we'll get to meet someday and I wish you all the best!
TLC Office Staff Member
Jessica may have left the TLC office, but she will never leave the TLC family.
Welcoming a newborn baby is an exciting and joyous time. However, caring for your baby, yourself and your family can be overwhelming.  Many families look for help during this happy and exhausting time.  TLC for Kids has newborn caregivers trained to help mom, dad and baby adjust to  life at home. TLC has three different levels of experienced caregivers ready to help.  Postpartum Doulas, a Baby Nurses and Newborn Care Specialists are the most popular caregivers for families with newborns.   How do you know which one is right for you?  Read the brief descriptions below to see which caregiver will work best in your house.
Postpartum Doula
A Postpartum Doula provides support for the mother and the rest of the family. A big part of the Doula's job is to "mother the mother" and help the new mother recover after birth. Doula's often focus on education. The Doula can offer breastfeeding and bottle feeding support, help establish newborn procedures and routines, along with other infant care needs. The Postpartum Doula aims to make the mother comfortable and confident in her new role, and to empower the parents to care for their new baby themselves. The Doula can also provide some light housekeeping, errand running and meal preparation. In Miami and Fort Lauderdale Postpartum Doulas can range from $14-$25 per hour.
A Doula's  hours typically range from 4-6 hours a day, but overnights are also possible. The parents can also decide if they want the Doula every day or just a few days a week. There are certification programs that some Doulas complete through these organizations: DONA, CAPPA, Maternity Wise, or Childbirth International.
Baby Nurse
In South Florida the words "Baby Nurse" typically  mean around the clock infant care assistance. Baby Nurse does not mean the caregiver is a registered nurse. She is typically a non-medically trained caregiver whose main focus is on the infant. The Baby Nurse has a bed in the room with the baby. She is responsible for feeding, changing, burping, rocking, soothing, and swaddling the new baby. The baby nurse may also assist with the infant's laundry and bottle washing. In the Miami and Fort Lauderdale area a live-in Baby Nurse charges between $200 and $275 per day.
Newborn Care Specialist (NCS)
The responsibilities of the NCS include feeding, bathing, changing the infant, washing/cleaning/sterilizing bottles, and initiating a schedule for sleeping, meals, nap and play time. Other responsibilities include advising and providing any requested consultation on infant needs, swaddling, breastfeeding guidance, cord and circumcision care and nursery organization. An NCS can work days, nights or around the clock. The training a NCS receives can vary from more official groups like Newborn Care Specialist Association (NCSA) to smaller trainings led by individual agencies or no specific training at all. Many NCS have been providing care to new moms for decades! They bring to the family years of practical experience.
All three caregivers offer overnight services. Which is good because a good night's sleep is by far the biggest need for parents with an infant! The caregiver typically arrives at 10 pm and stays until 6 or 7 am, allowing parents to sleep and feel well rested for the next day.
For more information, call TLC and ask about Postpartum Doulas, Baby Nurses, and Newborn Care Specialists today.  Or visit the Newborn Care page on our website.   TLC can provide an extra set of loving arms for you and your new baby!
TLC For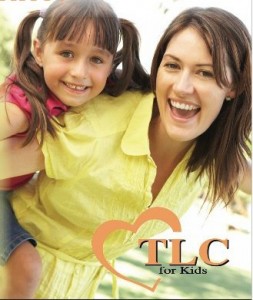 kids has been providing nanny placements in St. Louis for over 27 years and recently opened an office in South Florida. We are often asked why an agency can be a benefit for families when there are so many do-it-yourself options on the web. I wanted to share a list of quick points to consider when making your choice!
Advantages of Using Nanny Agencies
A good nanny agency saves time for both nanny and family. It has tested procedures for recruiting, advertising, screening, and counseling, and policies regarding both placement and refunds.
It has an established reputation based on previous nanny placements, which in turn draws additional nannies and families into its registry, improving the choices for all.
A good nanny agency treats nanny and family as equals. Both are its clients, for without one it will not have the other.
A good nanny agency provides a solid nanny/family contract.
A good nanny agency stands behind its placements and impartially counsels both parties in case of on-the-job conflict.
A good nanny agency monitors the success of its nanny placements and may even offer workshops and gatherings that support both nanny and family.
Experience with a good nanny agency is probably the best possible introduction to the placement process: when a nanny has fulfilled her commitment to a good agency placement, the experience – awareness of screening procedures and of the many hitches along the way – will help both nanny and family in the next go-around.
A good nanny agency is known by its customer service, the caliber of the nannies and families it serves, and the frequent long-term success of its placements.
Screening Tools Used by Nanny Agencies
Nanny agencies have developed an arsenal of screening tools to help them in their work. A good agency knows how to spot "red flags" and eliminates the candidates who don't meet their requirements. Sometimes the detailed application and the knowledge that the agency will be screening them alone helps screen those that would otherwise try to apply directly to an on-line site or individual families.
These tools include:
Application forms, which cover education and work history and provide "what-if" questions to assess childcare knowledge.
Minimum standards for applicants.
Age: 18 was the minimum; some nanny agencies may expect applicants to be at least 21.
Experience: initially "some babysitting," now more often two years full time in a similar situation, even for those with teaching experience (great but not the same).
Education: initially a high school diploma, now often two or more years of college.
Interviews, one or several by telephone (for out-of-state applicants) and/or in person, for both nanny and family. Local applicants should without exception have been interviewed in person, with references checked prior to referral to the family. A premium service may interview nanny and/or family in-home.
Reference checks, as letters or conducted by telephone, anecdotal or fill-in-the-blanks.
Criminal record checks.
Driving record checks.
Standardized questionnaires for interviewing useful in comparing nanny candidates.
Standardized personality screening of nanny and/or family to assess personal style and potential for mutual compatibility of family and nanny.