Posts Tagged 'Mother's Day'
Give mom something she really wants for Mother's Day … time! Book a sitter today and give mom a much needed day of pampering, lunch and movie with a friend, or make it just the two of you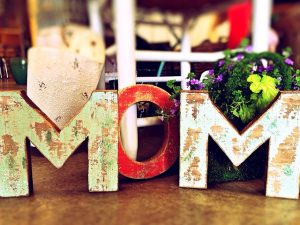 with a delicious brunch.
Our sitters will take care of the kids while you take care of mom.
Don't forget that TLC is here to help you with all your in-home child care needs.  If you are interested in hiring  a full time, part time, summer or after school nanny visit our website at tlcforkids.com.
Looking for some great ideas to make something special for mom? Check out our Pinterest full of ideas for all ages.
The professionals at TLC Family Care personally assist nannies, babysitters and families in St. Louis, Atlanta, Chicago, Nashville, Memphis, Charlotte, Miami and Orlando to find the right childcare arrangement. Our mission is to provide a safe and personalized  approach for families and caregivers to connect with each other that is not an internet search. TLC has worked with families, nannies, sitters, newborn care providers, and tutors for over 35 years and looks forward to working with you! To find great nanny and babysitting jobs visit us at tlc@tlcforkids.com or Call 314-725-5660.
This Mother's Day TLC For Kids would like to take a minute and thank two members of our temporary babysitting staff. 
It's a special feeling when mother and daughter share the same interests.  It's even more special when you can take that interest and develop it into a shared work place opportunity.
Marty Hall and her daughter Katie both have a love of kids.  Marty has been working in childcare for over 20 years.  In fact she was the one who introduced childcare to Katie.  In middle school Katie started volunteering in her mom's classroom!  Now they both work with TLC For Kids, St. Louis's premiere babysitting agency.
Marty earned her Associates Degree in early childhood education in 1988 and has been a childcare professional every since.  For the last seventeen years she has worked in a daycare/preschool setting where she specializes in working with three year olds.  For the last nine years she has been on the temporary babysitting staff at TLC For Kids.
After spending time in her moms preschool classroom, Katie Hall went on to earn her Bachelor's Degree in Education.  Currently Katie is working at a St. Louis City head start program.   Starting in 2005 Katie also began working at TLC For Kids.  Like her mom Katie works on the temporary babysitting staff. 
Both mother and daughter enjoy the opportunity to work one-on-one with kids in a home environment.  They enjoy meeting new families but also love getting requested back to their regular families.
Happy Mother's Day to moms everywhere!