Posts Tagged 'Miami pet sitters'
Summertime means summer travel for home owners.   Not surprisingly, the Federal Bureau of Investigation (FBI) reports that home burglaries peak in July and August.  Homes that look not lived in are more susceptible to burglaries.
There are few things people can do to keep there home from being broken into when traveling this summer.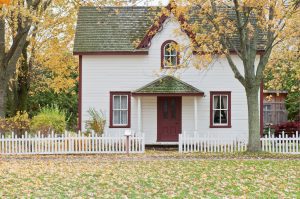 The best thing you can do is hire a
house sitter
to stay in your home while you are gone.  House sitters will give your home the lived in look.  They can bring in your mail and papers, water your plants and park in your driveway.  If you have pets the sitter will also take care of all of your pets needs.
TLC For Kids
, Inc, is a childcare agency that also provides house and pet sitters in Miami and St. Louis.  "Our screened and background checked caregivers are a great match for families looking for house and pet sitters," explains Vice President Angela Lehmann.  "Clients love knowing they only need to make one call to us and it's taken care of."
Other steps you can take to keep your risk of a break-in low is to put your lights on a timer, put up a motion detector light outside, and make sure all your windows are locked before you leave.
The professionals at TLC Family Care personally assist nannies, babysitters and families in St. Louis, Atlanta, Chicago, Nashville, Memphis, Charlotte, Miami and Orlando to find the right childcare arrangement. Our mission is to provide a safe and personalized  approach for families and caregivers to connect with each other that is not an internet search. TLC has worked with families, nannies, sitters, newborn care providers, and tutors for over 35 years and looks forward to working with you! To find great nanny and babysitting jobs visit us at tlc@tlcforkids.com or Call 314-725-5660.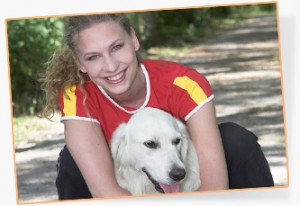 Did you know TLC for Kids also offers pet sitting?
Lots of families go on vacation during the summer, but not every vacation is inviting for your furry friends. Instead of taking your family pet to a pet daycare, you can have a TLC sitter come to your home.
Just like our sitters provide tender, loving care for your children, they provide the same caliber of care for your pets. Then, you don't have to feel guilty about enjoying a vacation while your dog, cat, or any other animal is at home without you.
When hiring a TLC pet sitter, there are a few different options.
Some of our families hire an live-in pet sitter. In this situation, a TLC caregiver will stay at the family's home, playing, feeding, and watching their pet while the family is away. The TLC caregiver makes sure she is not gone for long periods of time, and your pet receives the same type of attention as if you were home.
Another option some of our families prefer is having a pet sitter come morning and night to feed and let out your pet. Or if you have an animal that doesn't need daily attention, an appropriate schedule can be set up between you and the TLC caregiver. For example, some of our families that have cats hire a pet sitter to come once a day or every other day to feed and clean up after their cats.
Hiring a pet sitter not only keeps your furry friend happy, but it also helps protect your home. Summer is often the prime time for break-ins, so having a sitter come to your house a few times a day or a week makes it less obvious you are gone.
TLC's pet sitting service is flexible and ready to work with your family to meet your family's needs. Pay varies between jobs. 
Call TLC for Kids St. Louis at 314-725-5660 or TLC for Kids Miami at 305-256-5905 to book your pet sitter today.