Posts Tagged 'Maimi newborn sleep trainers'
From the time a baby is born until he is about six months old, he requires more sleep than an adult — a lot more. Newborns may sleep between 12 and 18 hours out of every 24-hour period. After a child is about six months old, his sleep requirements are a bit higher, but very similar to an adult's sleep requirements.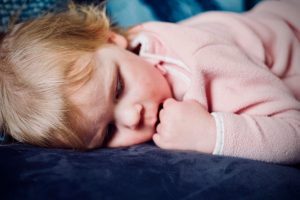 It is of the utmost importance that parents help the child to establish a regular sleep/wake schedule as early as possible. This will make life easier for everybody in the household, including the baby. Babies, even as young as six months old, like continuity.
A regular "go-to-bed" time and a regular "get-up" time as well as a regular "naptime" will help to prevent all kinds of sleep-related problems.
There are lots of reasons why children can have sleep problems. Some of the problems are caused by physical discomfort or illness. Some sleep problems are caused by emotional or developmental problems that might seem totally unrelated to sleep. If your child is consistently unable to sleep (and consistently is the operative word here) it is best to talk to your pediatrician about the problem and have him or her help you resolve the issue.
The thing to remember is that when humans are tired, no matter how old or young they are, they sleep if they aren't having mental, physical, or emotional pain. Sleep is natural; it isn't a behavior that must be learned.
If you have worked to establish a regular schedule for your child (eliminated all of the foods and drinks that might prevent sleep, read him a story and tucked him in), and sleep continues to be a problem, it really is time to seek professional help. The lack of normal sleep is a symptom, not a disease.
The professionals at TLC Family Care personally assist nannies, babysitters and families in St. Louis, Atlanta, Chicago, Nashville, Memphis, Charlotte, Miami and Orlando to find the right childcare arrangement. Our mission is to provide a safe and personalized  approach for families and caregivers to connect with each other that is not an internet search. TLC has worked with families, nannies, sitters, newborn care providers, and tutors for over 35 years and looks forward to working with you! To find great nanny and babysitting jobs visit us at tlc@tlcforkids.com or Call 314-725-5660.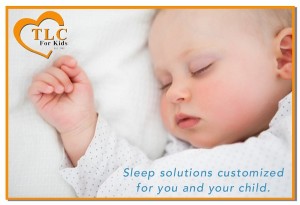 Coming home with a new baby or babies will probably be the most beautiful and the most hectic time you've ever known. It can be exhausting and overwhelming even for the most seasoned of parents.
Any family welcoming a new baby can use a helping hand. TLC for Kids Newborn Care Specialists can help!
Take a minute to read about some of the experienced caregivers we have on call ready to help you with your newborn care needs.  Give us a call at 302-256-5905 to reserve your caregiver today.
Miami-Dade County Newborn Overnights
Mary-Ann: Mary-Ann has been a newborn care specialist in Miami for the past 7 years. She educates new parents on all aspects of newborn care, from breast feeding to swaddling. Mary-Ann knows how overwhelming it can feel to have a new baby in the home. She is soothing and she's always looking for ways to support postpartum mothers both emotionally and physically. Our agency loves her, and our clients love her! She is calm and amazingly adaptable to all situations. Mary-Ann has also been a nanny and adult companion for many families. One of her references even refers to her as an Angel!
Janis: Janis is a certified Post-partum Doula, a mother and young grandmother who considers caring for newborns and children an honor. she is She is available to care for newborns and provide newborn overnights for families in Coral Gables, Pinecrest, Palmetto Bay, and Kendall.
Gertrudis: Gertrudis has over 10 years of experience caring for infants and children of all ages. She has also had experience with multiples and preemies. Originally from Paraguay, Gertrudis is bilingual and speaks fluent English and Spanish. She loves working with newborns and spends time taking classes and researching the latest methods in supporting new parents with their infants. Gertrudis is married and has 2 children, ages 10 and 12.
Midtown, Brickell, Miami Beach Newborn Overnights
Antonine: Besides being a seasoned, experienced nanny for over 18 years and a favorite babysitter in Miami Hotels, Antonine, who loves to further her education, recently became trained as Newborn Care Specialist. She is is also CPR certified and available for days, Evenings, week-ends and overnights.
Amber: Amber is a Certified Birth and Postpartum Doula as well as a mother of 2. She is committed to educating parents and helping them with the transition into parenthood. She is a strong advocate of parent infant bonding and will support mother's in breastfeeding.
Gloria B: Gloria's calling is working with babies and their parents. Gloria has over 15 years of expertise as an Infant Care Specialist. She has extensive experience caring for infants and toddlers, including multiples and preemies. She also has experience in sleep coaching, lactation education, and is fluent in English, Spanish, and American sign Language.
Broward County Newborn Overnights
Dawna: Dawna is a certified Birth Doula and Midwife Assistant providing education, advocacy, and support to expecting families during pregnancy, birth and the immediate postpartum period. Being a mother herself, her passion and experience surrounding birth, parenting, and the newborn are key ingredients to help keeping a new family confident, and on track during their transformation into parenthood.
Carmen: Carmen is a career nanny of 25 years specializing in newborns and toddlers. She is a certified Doula, Newborn Sleep Trainer and a Certified Nursing Assistant. She is loving, patient and extremely experienced in caring for newborns. She consider the safety, education, and privacy of the families she works for to be of utmost importance.
Boca Raton Newborn Overnights
Juneevan: Juneevan puts the C in Caregiver. Besides being an experienced live-in Baby nurse and nanny for over 40 years she is also a great caregiver for the mom. She has worked with children aged from birth to preteen. She is also a Certified Nursing Assistant and has worked in assisted living and adult day care facilities as well. Juneevan is experienced in all aspects of care from swaddling babies to creative play for toddlers and companionship for the elderly.
Kethrina: Kethrina has been working with children for many years and enjoys every moment of it. She completed coursework in childcare and hopes to pursue a degree in Early Childhood Education. Kethrina is also the Senior teacher and leader of the Children's Ministry at her church.
Palm Beach /Wellington/PGA Newborn Overnights
Jennifer A: With more than 30 years experience taking care of newborns, Jennifer brings caring, professional assistance to families when they bring home their new babies. Here is a quote from one of her references "Jennifer is amazing! She was our baby nurse for both of my children, who are only 17 months apart. She came in and rescued me, I had no idea what to do with my first son and she helped me with nursing, night feedings, laundry, and even organizing my kitchen. Then when my daughter was born she helped me as well and was even able to help with my son who was a little older by then. She is truly a godsend, I don't know what I would have done without her. She is so professional, punctual, and reliable. I recommend her 150%