Posts Tagged 'Live-in nanny jobs in St. Louis'
Are you considering being a live-in nanny? A live-in nanny job is a great opportunity to connect with the kids and help a family!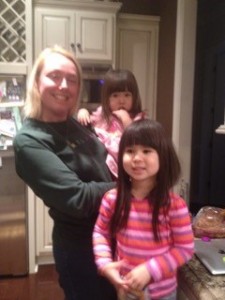 TLC for Kids has  live-in nanny jobs in Florida and St. Louis.  Take a look at our website for a list of current job openings.
If you aren't sure about being a live-in nanny read some of the benefits listed below.
1.       Save Money.  Being a live-in nanny allows you to put aside the money you would be spending on rent and utilities.  This money can be used for tuition costs, student loans, or that dream home.
2.       Commute Free Living.  Living onsite means no more traffic jams on your way to work!  You can live a less stressful life not being in traffic twice a day!
3.       Gain Work Experience.  A nanny gains a lot of experience from being a live-in nanny.  The responsibilities that come with a live in nanny position can be transferred to other jobs in the future.
4.       Travel.  Live-in nannies are often asked to accompany the family on  vacation.   What a great way to see the country!
To learn more about nanny jobs in South Florida and St. Louis, Missouri visit our website today!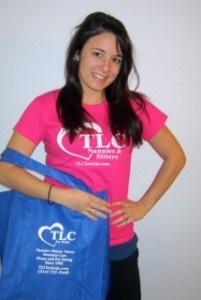 TLC for Kids is looking to fill a lot of jobs for the new year! We are looking for applicants who have previous nanny or daycare experience. All applicants must have three non-family member childcare references and an insured vehicle. Some positions require driving the children while on the job.
Our nanny positions offer a great salary and benefits like paid vacation, holidays and sick days. Full time nanny positions pay on average between $550-$650/wk and part time positions pay between $12-$15/hr.
Take a look at the brief description below of the current jobs and apply online today!
After-school (only requiring a semester commitment, Jan. – May)
Chesterfield: Monday-Friday 3:30-6:30 with 1 child
Ladue: M-F  3-7 and some days 3-9 with 3 kids
U.City: M-F 3-6:30 with 2 kids
Clayton: Flex on days ideally M-F 3:30-6:30 with one child.  MUST have spec. education background
Weldon Springs: M-F 2-7  with 2 kids,  household duties when ex has custody.
Ladue: M-F  before and after-school with 2 kids.
Kirkwood: T/W 2:30p-6p
CWE: M 2-6,T 2-5:30,  TH 2-6  and F 1-5:30 with 3 kids
Part-time ( One year commitment)

Chesterfield: Wed./Thurs/Friday 7:30a-4:30p with a 10 month old
O'Fallon: M 9:30a-6:30p, W: 9a-7:30p / F 6a-3:30p with 4 kids
CWE: 30 hrs. per week with a newborn
Full-time (One Year commitment): 
St. Albans: M-F 11a-6:30p with 2 kids
Weldon Springs: M-F 9a-6p personal assistant / nanny
Richmond Heights: M-F 8:15-4:45p with 3 kids
CWE: M-F 7a-5p CWE newborn baby
Layfette Square: M-F 8a-6p  with 2 kids
Frontenac: 30 hrs. per week over 7 days  with 2 toddlers and a baby on the way.
St. Charles: M-F 8a-4:30p with 2 kids and twins on the way!
Live-In Positions (one year commitment):
Miami, FL: Live in nanny/housekeeping job in Pinecrest with a toddler and  a baby on the way.  Nanny works 5 days a week. Nanny has separate accommodations.
St. Louis, Mo: Live-in nanny job in Downtown St. Louis.  Nanny will always have Sundays and Mondays off.  Work Tuesday-Friday and two Saturdays a month with 3 kids.  Nanny has own loft in building.