Posts Tagged 'kids summer reading programs'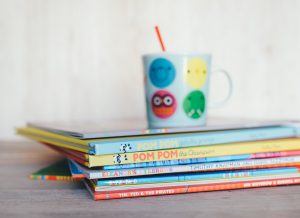 Summer is almost here, and with that, the kids will be out of school. The kids are thinking about pool days, riding their bikes, sleeping in and sleepovers with friends! While you may have planned your summer vacation, day camps, sleep-away camps and play-dates, don't forget to make time for reading!
Many schools require reading over the summer, and there are plenty of opportunities to make reading fun!
Check with your local library for their summer reading list by age. Many libraries will hold contests for the most books read and award prizes!
Check with your local bookstores. Many will host guest authors and reading challenges.
Barnes & Nobel has their popular reading program where kids can earn free books! Fostering a love of reading and its rewards, the Barnes & Noble Summer Reading Program is popular with students in the first through sixth grades and educators throughout America. Participation is fun and an easy way for kids to earn free books. They simply read any eight books – library books, books borrowed from friends or books bought at Barnes & Noble – write about their favorite part, and bring a completed tear page to a Barnes & Noble bookstore. Children then choose their free book from a list of paperback titles.
Scholastic is challenging young readers to join them and has put together an extensive list of recommendations.
Top 10 Summer Reading Lists

On the go? Whether, plane, or auto, Tales2Go is an innovative subscription service for anyone who want instant access to over a thousand great kids' audio stories to stream to their smart phones, and listen to anywhere, at any time. They feature the best in kids' audio stories from leading audio publishers and award-winning storytellers.
Or check out Epic!
Boasting over 35,000 books, learning videos, quizzes and more – take the reading with you wherever you go for one low monthly price. 

Happy Reading!
TLC for Kids is currently placing summer nannies in St. Louis and South Florida. If you need reliable, energetic, and professional child care this summer visit our website at tlcforkids.com Or, email us at tlc@tlcforkids.com.
Even with all the rewards and happiness that parenthood provides, it may often leave an introverted parent feeling drained and in desperate need of some time to be alone. This is especially true if you're an introverted parent trying to raise an extroverted child, who has a need for social interaction that far exceeds your own. Here are some tips for raising an extroverted child when you're an introverted parent.
Devote Time to Recharge
To provide the best care and environment for your extrovert, you need to devote time to unwind and recharge yourself. For many introverts, prolonged periods of social interaction can be daunting and often leads to feeling anxious or stressed out.
If you're in a bad mood, there's a good chance that your child will pick up on that. This can lead to your child feeling depressed. They may blame themselves as a result for something that couldn't possibly be their fault. Schedule an hour out of the day for a break, to process and manage your stress. Explain to your child why it is important for people to recharge their batteries and turn it into a positive experience for them. This will also give your child the opportunity to process their feelings and experiences.
Provide Opportunities for Interaction
It's important to provide many opportunities for social interaction for your extroverted child. However, that doesn't mean you have to turn your home into a hangout spot for all their friends. Schedule social interactions for your child with a wide variety of people. Spend time with family members, schedule play dates with friends from school or take a trip to a public play place where your child can meet new friends.
By establishing interactions outside of the household, you can provide an appropriate level of social interaction for your extrovert while also keeping your personal space. It is recommended, however, that you allow your child to enjoy interactions with their friends in your household on occasion. Even if it's just once or twice a week, your child will greatly benefit by having a social outlet on a more personal scale.
School Environment for Your Extrovert
Make sure your child is getting an education that properly caters to their extroverted needs. Meet with the school's staff of teachers and assess what type of classes would be best for your extrovert. Seek out teachers that have a significant amount of practical "field work" in their lesson plans.
The best thing you can do for your child is to get them involved in extracurricular activities, preferably involving groups of people or clubs. This is something that they'll already be interested in getting involved with. It is a wonderful way for them to socialize and build relationships with like-minded people, as well as learn valuable skills. Discuss what activities your child is interested in – whether it be sports, the chess team or the drama club, and get them involved in as many as you and they can comfortably manage.
As an introverted parent, an extroverted child can sometimes seem like quite a handful. But, even if you aren't excited about expressing your feelings or meeting new people, it's important that your kid gets the chance to do so. Every chance that you give them to interact with people will help them to develop their social skills and maybe even earn them a new friend.
TLC for Kids is currently placing summer nannies in St. Louis, Atlanta, and South Florida. If you need reliable, energetic, and professional child care visit our website at tlcforkids.com Or, email us at tlc@tlcforkids.com.
Are you reading to the kids this summer?
Summer reading programs are a great way to keep up your little ones reading skills.
It is not too late to sign up for reading programs at your local library.   So far we have earned two of the three prizes with our local library reading program.  And the water bottles and fans have been very useful in the 100 degree heat this summer!
Barnes and Noble is also having a summer reading program.  Visit their website and print out their list.  Once your child has read 10 books bring the completed list back to Barnes and Noble and you get a free book!
My soon to be second grader(yikes how did that happen!?!) loves reading Junie B Jones books and the My Weird School series.  What are some of the books that your kids are reading this summer?
If you are looking for some summer reading ideas check out TLC's Pinterest board.  We have pinned some great books for kids!
TLC For Kids, Inc has been St. Louis' premiere nanny and babysitting agency  for over 25 years.   TLC For Kids dedicated staff is ready to assist you in finding nannies, tutor's, newborn care specialists, sitters and more.  Reach us at info@tlcforkids.com or 314-725-5660.