Posts Tagged 'jobs in Saint Louis'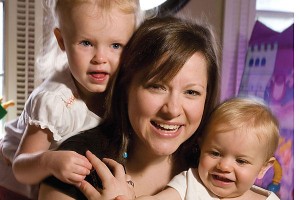 Are you a responsible, caring, and energetic person looking for a job?
The months leading into the fall, and the start of the school year, are TLC for Kids' busiest season. TLC already has a large group of dedicated caregivers, but we are looking to expand our team.  We are hiring now for the fall!
Through TLC for Kids, there are different types of nanny positions available. There are permanent nannies, full-time nannies, part-time nannies, and temporary nannies.
All of the different positions available come with different perks. Permanent and full-time positions are secure positions that come with benefits and competitive pay. Temporary positions have flexible hours (as a temporary nanny, you get to write your own schedule), and pay $12/hour for a minimum of four hours. For example, if a family only needs a caregiver from 6pm-8pm, they are required to pay their sitter for four hours worth of work.
If you think you are interested in being a TLC for Kids nanny, call the office for more information or apply online today.
TLC for Kids St. Louis has lots of great childcare jobs available right now!  Working with children is a very rewarding and fulfilling career.  Our clients are looking for qualified caregivers who have experience working with kids.
We have many positions open now, below is a brief job description or each type.  For more information on the locations of our jobs visit our job board at tlcforkids.com.
Full time nannies typically work for a family in their home Monday through Friday business hours.  You are responsible for the kids' health and development.  As a full time nanny you plan meals, keep nap schedules, plan playdates, do inside and outside learning activities, and light housekeeping directly related to the kids' needs.  It's a fun, fast-paced day!
Part time nanny jobs are similar to full time jobs except they are typically 20-30 hours a week.  It might be two or three days a week or five  half days.  Part time nanny jobs are great for nannies who are taking classes or need to work around another schedule.
After school nanny jobs are great for college students.  These jobs are Monday through Friday in the afternoon, typically 3:00pm to 6:00pm or something similar.  After school nannies will either pick the kids up from school or meet them at the bus stop.  You are responsible for helping with homework, giving a snack, and taking to activities.  Working as an after school nanny is a great way to meet a family and stay with them for number of years.
Remember to look at our job board for the most current jobs available!