Posts Tagged 'interviewing for nanny jobs'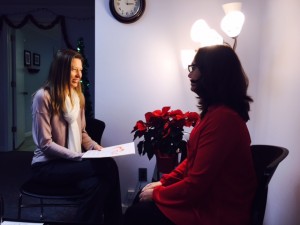 Congratulations! You've secured an interview for a great nanny job. The interview with the family is your opportunity to shine! Be sure to leave 10-15 minutes earlier than planned and arrive with a smile. Show immediate interest in the child(ren). Don't forget they are why you are there! Read below for more nanny interview Do's and Don'ts.
DO: Arrive on time and prepared for the interview. Leave 10-15 minutes earlier than planned in case there is traffic or an accident. Know the children's names, ages, school arrangements, etc. Also have a list of prepared questions to ask during the interview.
Do: Have a resume or nanny portfolio to refer to while discussing your experience. Being able to show a family your past experience and relate back to it during the interview helps the family see your abilities. If you don't have a resume or portfolio bring along a list of references names and numbers and/or letters of recommendation.
DO: Make sure you have a clear understanding the responsibilities of the position. This will help you relate your skills and accomplishments to the position, even if you come from another field.
Do: Use good eye contact and proper speech. Good eye contact indicates confidence. Proper speech helps us communicate better and teach children good verbal skills.
Do: Turn off your cell phone. You should always remember to turn off your phone before an interview. A ringing, beeping or vibrating phone during an interview is very distracting to everyone. If possible leave it in the car.
Do: Know the next step. At the end of the interview ask when you will hear back from them and if they need any additional information from you.
Don't: Bring up your salary right away. Let the family get to know you and all you have to offer before you tell them your salary requirements. If the employer brings it up you can give them a salary range. You should avoid expressing a figure until you know that an offer has been extended.
Don't: Underdress for the interview. You can show respect to the family by wearing proper attire. Wear nice slacks or a casual dress with appropriate shoes. If you want to wear jewelry keep it small. Remember kids grab for things and are sensitive to smells.
Don't: Bring a friend to the interview. A nanny should always come to the interview by themselves. If you are unsure of the location or length of the drive they can practice before. Calling for a ride at the end of the interview can be very awkward for everyone.
Don't: Talk negatively. Do not talk negatively about previous jobs, employers or kids you have taken care of. If they ask you why a previous job ended give them a brief and truthful answer without sounding negative.
TLC for Kids has great part time and full time jobs available now.   If you are looking for a rewarding job working with kids please apply with us today!  Visit our website to learn more or call us at 314-725-5660.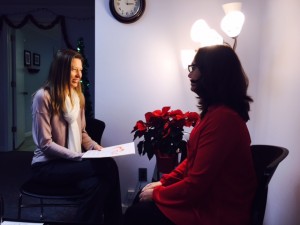 So you've gone through the TLC for Kids application process, and you're moving on to interviewing with families! Interviews can be a scary part of the process, so we've gathered a few tips on what to bring and how best to represent yourself!
 Prepare ahead of time.

Review any information you have about the family or the job before the interview, so it is fresh in your mind and you can show that you did your homework. Also look back over your resume and application, and brainstorm your answers to common or expected questions about your past experience and your nannying style.

Make a good first impression.

Be on time, dress professionally, shake hands, make eye contact, and don't forget to smile! Nannying is about connecting with the parents as well as the kids.

Bring activity ideas – from past experience or tailor-made for this family – and be ready to brainstorm more possibilities as you learn more about the kids throughout the interview

If you're interviewing in the home, ask to meet the children and spend a few minutes getting to know them. This will show the family that you are ready and excited to get started.

Parents will like to see that you thought about the job enough to have your own questions and concerns. Don't be too shy to ask about specific needs the kids have, any additional responsibilities outside of childcare, their typical daily schedule, or any other things you're curious about.

Parents lead busy, hectic lives! A written or emailed thank-you note can go a long way – especially if it emphasizes a couple of things that got you excited and made you realize how perfect this job will be for you.

Good luck!