The benefits of the internet are vital to your kid's growth, but it may also impose some danger when used incorrectly. So as parents, you should know the ways to keep your kids safe while using the internet.
1. Create a set of rules on how to use and what time your child can use the internet. It would be advisable if you discuss it with your kids or create the rules together with your kids. In this way, both of you can agree to each rule that you impose. This will give your kids a level or responsibility when they can participate on rule-making.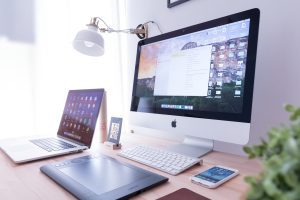 2. As much as possible, keep the internet connected computer where adults can see it (and not in your kid's bedroom). In this way, you can monitor the websites that your kids visit.
3. Speak to your kids about online pornography. You can direct them to websites about sexuality and health.
4. Block websites with malicious content. Although there are several ways to do it, the easiest way is to follow these steps: Keep one user name for the computer and one internet browser e.g. Microsoft Internet Explorer and Mozilla Firefox. This will allow you to monitor and access the internet activity of your kids. For the Internet Explorer, you can change the setting of your security access by implementing the security zone on your Internet Options menu. This way, you can restrict website access and block specific websites that your kids shouldn't see.
You can also use a firewall to block any unwanted content to enter your computer. There are several software's that allow you to do this.
5. Show your kids how to use the internet properly. Although this may be taught in school, it is always good to spend some time with your kids while they use the internet. This way, you also bond with them and can direct them to websites that are right for their age.
6. If you allow your kids to enter chat rooms, make sure that they remain in public rooms. Tell him not to talk to anyone in private and absolutely no personal information (school, parent's occupation, address, etc.) should be given to anyone.
7. Tell your kids not to give his password to anyone, even to his friends or classmates.
8. And, make the computer area free from clutter so that your kids will enjoy the time on their computer.
TLC For Kids, Inc. has been St. Louis' premier nanny and babysitting agency for over 30 years. TLC For Kids' dedicated staff is ready to assist you in finding nannies, tutors, newborn care specialists, sitters and more in Atlanta, Charlotte, Chicago, Ft. Lauderdale, Jacksonville, Miami, Orlando, Palm Beach, Sarasota, St. Louis, Tampa and more!. Reach us at tlc@tlcforkids.com or 314-725-5660.
For many kids this holiday season a new phone or tech device is high on their wish list. Monitoring your kids' use of the internet by sitting with them is the most ideal way to keep them away from all the threats possible online. But this isn't possible all the time. So, to make sure that your kids are safe using the internet when you aren't around, there are a number internet safety rules that your kids should know.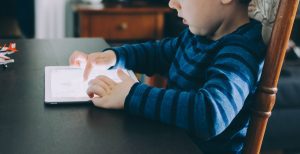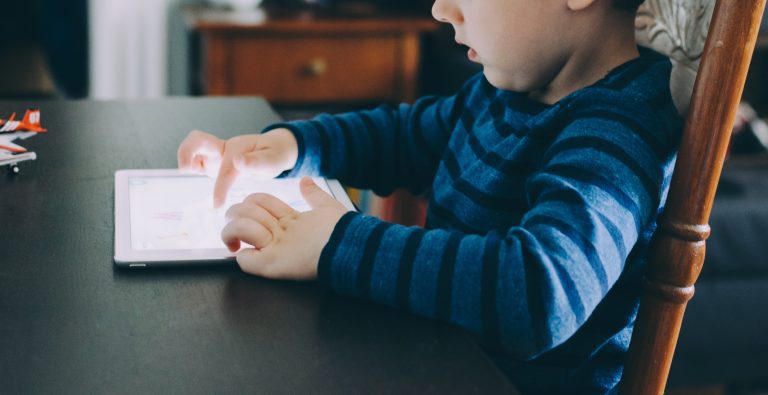 1. Follow the specific time to use the computer. Explain to them why there is a need to set internet time. Let them develop obedience as a virtue and a sense of responsibility for their actions.
2. Never share personal information to strangers you meet online. These include: name, home address, phone number, email address, password, school information, bank account information, and credit card numbers. Online predators are everywhere and their main targets are your kids who are innocently giving their personal information that can put their safety on the line.
3. Never engage in online gambling. Gambling is simply, taking risks. And most of the time the risks are high.
4. Use a pseudo name or nickname when using instant messaging or entering chat rooms.
5. Avoid filling out online contests, surveys, and registration forms. They ask too much personal information including email address. Take note that spammers can collect email addresses from the web using programs such as bots, crawlers, and spiders.
6. Never open, download attachments, and reply to emails from unknown senders. The best way for spammers to know if the addresses are correct is by receiving a reply. So teach your kids to remove spam immediately from their inbox. Also, attachments from spam usually contain viruses that can cause damage to your file and computer.
7. Stay in moderated public chart rooms and avoid private chats. This will keep your kids away from harassing other people.
8. Teach them to ask permission first before meeting up with someone you meet online. The rule of the thumb is clear: never trust anyone you meet online. People may not be who they say they are.
9. Check before downloading anything. There are free downloadable programs on the internet with free spyware and viruses as well. Ask your parents first about the program even if the programs come from reputable sites.
10. If they see some images or web contents that are disturbing, instruct your kids to tell you right away.
TLC For Kids, Inc. has been St. Louis' premier nanny and babysitting agency for over 30 years. TLC For Kids' dedicated staff is ready to assist you in finding nannies, tutors, newborn care specialists, sitters and more.  Reach us at tlc@tlcforkids.com or 314-725-5660
Important information for all nannies and parents from the International Nanny Association.
Recently there has been an article circulating on industry social media (INA included) that shares personal and private information from nannies about the families that employ them. As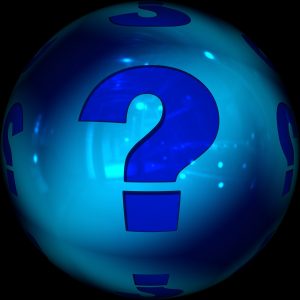 the industry leader, the INA works to continue to educate both industry professionals and those outside the industry regarding the recommended practices for nannies. We thought this article provides a good chance to talk about what a Non-Disclosure Agreement (NDA) is and what you can, should, or should not share if you don't have one of these in place.
An NDA is a document usually provided by the parents who employ you or more often, their legal advisers. It details the restrictions you have when talking about who you work for and the specifics of your job with others outside of the home. It might even explain what information about the children you can disclose to others who work in the home if you work for a family with several staff members. It will also often dictate when and how photographs of the children may be used. NDA's come in all shapes and sizes. They might be simple and they might be complicated. If you are presented with an NDA or any other kind of document you are asked to sign, you need to make sure that you fully understand what it says and the consequences should you violate that agreement. Asking questions of the parents who employ you is a great first step but you might want to take it to a trusted attorney of your own to be sure you know what you are signing.
So what can you share? Read on for more important information and tips. 
TLC For Kids, Inc. has been St. Louis' premier nanny and babysitting agency for over 30 years. TLC For Kids' dedicated staff is ready to assist you in finding nannies, tutors, newborn care specialists, sitters and more.  Reach us at tlc@tlcforkids.com or 314-725-5660