Posts Tagged 'indoor activities for nannies'
I was a nanny for 16 years. Over that time, I was with five different families. It was one of the most rewarding jobs I have ever had!  To be able to watch children grow and learn each day, and to be a part of that growth was truly amazing. One of the best things about being a nanny was that my "office" could be anywhere!  We could go to the library, museum, zoo, or any other myriad of places to participate in fun activities.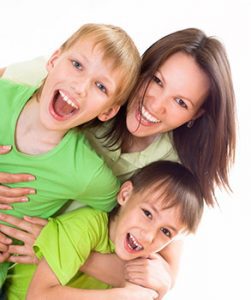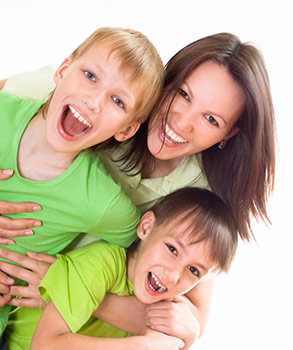 Living in Metro Atlanta, we had a lot of places and activities to choose from. Today, I want to give my top three places to go to on a rainy day in and around Atlanta.
My favorite place, ITP (inside the perimeter) has to be the Georgia Aquarium.  Touting itself as the largest saltwater enclosure in the world, and housing four Whale Sharks, the aquarium is nothing short of spectacular. From the dolphin show to the otters, to the touch tank; the aquarium is a joy for all children and adults alike! I highly recommend this attraction any rainy day. Each time I go, I see something different. They often have reduced prices on the weekdays at different times of the year. Be sure to take your charge(s) to this magical place!
I have two favorite places OTP (outside the perimeter). First, The Center for Puppetry Arts in Roswell is an amazing museum, playhouse and workshop all in one!  Go here for a show throughout the year and see timeless tales such as "The Little Mermaid", "Rudolph the Red-Nosed Reindeer", and "Peter Pan". The Center also has a permanent display of Jim Henson's most famous "Muppets". It is truly a sight to behold. They also hold workshops where you can learn to make your own puppet and learn about being your own puppeteer!
Second, The Tellus Science Museum, in Cartersville is a science lovers dream!  From the moment you walk in, the display of the weighted pendulum and guessing which domino will fall next starts your day of fun experiments! They have a dinosaur exhibit, automobile and space exhibit, rock and precious gem exhibit, as well as many other attractions. For the little ones, there is a small children's area with a lot of enjoyable things for them to touch and play with. To finish it off, they have a gem mining room as well as fossil find!  The planetarium is also something you will wish to explore for the space and astronomy loving child you may nanny for.
If you need a great caregiver to show your kids a good time in Atlanta, TLC is always ready to provide you with one on short notice. No matter where you go, there are many indoor attractions in and around Atlanta to explore with your charges. Have fun, be adventurous, and happy trails to you all!
Museums are the perfect place for people of any age to learn about history, culture, and the arts, but they are especially important for kids because they offer the chance to see those things up close and personal.  St. Louis Museums like the St. Louis History Museum and the Art Museum are great places for a nanny to take her charges.
It's not always easy to get a young person engaged in a trip to a museum. These days, if it doesn't have a screen on it, kids don't seem too interested. There are things a nanny can do to amp up a kids interest, though, and if you do a bit of planning beforehand it'll be a magical trip for everyone.  Here are some of the best tips on how to help a child have the best experience possible.
Keep realistic expectations
If you're planning a trip to a large museum, chances are you won't get to see everything in one visit, and attempting to make a child walk the length of a huge space and stay focused the entire time is probably just not doable. Instead, do some research before your trip; hop online and check out the museum's website, because many offer detailed maps and even apps you can download that will make your visit much easier. Pick 10 or 15 things you know your child will enjoy seeing in person and make it your goal to see those first. That way, you won't feel pressured to get everything in during your trip and your child will be able to narrow down their attention to just a few things.
Start with an interactive exhibit
Many museums have caught on to the fact that people have shorter attention spans these days and are offering interactive exhibits. Some are hands-on–which is great for kids–while others require a smartphone. Starting with one of these can ensure that your child stays interested, as can visiting a museum that focuses on animals or dinosaurs. Or, you might even try incorporating concepts that your child is learning about in school.
Make it a game
After you've done some research online about the museum you'll be visiting and have an idea of the things on exhibit, consider making a scavenger hunt to bring along for your kids. Give it to them when you first get to the museum and ask them to find all the things you listed and write down one fact about each item.
If photography is allowed in the museum, have your child stand in front of a sculpture or exhibit and try to recreate the pose, then snap a picture. Challenge your child to really look at what they are recreating and find one interesting thing about it, then try to find an answer together. For instance, Renaissance artists often painted babies with funny expressions on their faces; look for information about the painting to see who the baby represents and what emotion it is expressing.
When touching isn't an option
Some museums have delicate items on display that are not to be touched under any circumstances, and many of the exhibits are even under glass. For these, it's important to keep kids engaged by asking them to look closely at the items to see what they might find. For instance, if they're looking at a small replica of a famous house complete with furniture and small details, ask them to count how many chairs are inside, or bring along a magnifying glass so they can see it even closer.
Remember to ask the tour guides questions; not only do they love helping kids learn about the museum and all it offers, questions help everyone involved learn more about the exhibits and see things from a new perspective.  With winter approaching consider visiting a museum with the kids you care for.
Thank you to our guest writer Sean Morris!
Sean Morris is a former social worker turned stay-at-home dad. He knows what it's like to juggle family and career. He did it for years until deciding to become a stay-at-home dad after the birth of his son. Though he loved his career in social work, he has found this additional time with his kids to be the most rewarding experience of his life. He began writing for LearnFit.org to share his experiences and to help guide anyone struggling to find the best path for their life, career, and/or family.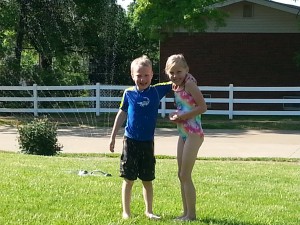 Swimming is always a summertime favorite for kids. However, it is important our caregivers and parents know  that TLC for Kids' temporary nannies are not allowed to take children swimming.
This may seem disappointing at first, but luckily there are lots of fun water activities for toddlers and younger children that don't involve swimming. Water activities are some of the simplest activities for kids to try, but ones they also seem to enjoy. You don't even need a water table—all you need is a tub.
First step is finding a large tub and filling it with water. Once your tub has been filled with water, there are different options for what to put in the water:
• Add rubber ducks and boats to the water, so your children can race each other.
• Add soap and some of their old toys. The children will have fun playing with the bubbles, and their toys will be nice and clean by the time the children are done playing.
• Add rocks, leaves, and sand to the water. This is a great sensory activity; your children will have fun discovering the ways each item feels under the water and seeing what will float and what will not.
• Add funnels, cups, and turkey basters from your kitchen. The children will enjoy watching how the water comes in and out of each item.
As you can see, water-play is full of learning and easy to do. If you would like more ideas, visit our Pinterest page.
Have summer plans? Call TLC for Kids to book your sitter today.