Posts Tagged 'indoor activities for kids'
I was a nanny for 16 years. Over that time, I was with five different families. It was one of the most rewarding jobs I have ever had!  To be able to watch children grow and learn each day, and to be a part of that growth was truly amazing. One of the best things about being a nanny was that my "office" could be anywhere!  We could go to the library, museum, zoo, or any other myriad of places to participate in fun activities.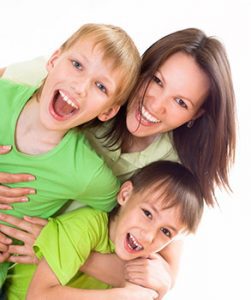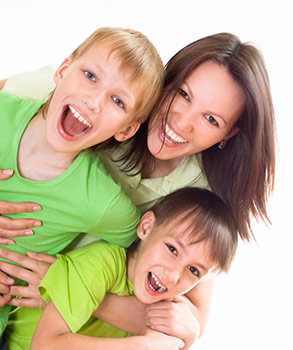 Living in Metro Atlanta, we had a lot of places and activities to choose from. Today, I want to give my top three places to go to on a rainy day in and around Atlanta.
My favorite place, ITP (inside the perimeter) has to be the Georgia Aquarium.  Touting itself as the largest saltwater enclosure in the world, and housing four Whale Sharks, the aquarium is nothing short of spectacular. From the dolphin show to the otters, to the touch tank; the aquarium is a joy for all children and adults alike! I highly recommend this attraction any rainy day. Each time I go, I see something different. They often have reduced prices on the weekdays at different times of the year. Be sure to take your charge(s) to this magical place!
I have two favorite places OTP (outside the perimeter). First, The Center for Puppetry Arts in Roswell is an amazing museum, playhouse and workshop all in one!  Go here for a show throughout the year and see timeless tales such as "The Little Mermaid", "Rudolph the Red-Nosed Reindeer", and "Peter Pan". The Center also has a permanent display of Jim Henson's most famous "Muppets". It is truly a sight to behold. They also hold workshops where you can learn to make your own puppet and learn about being your own puppeteer!
Second, The Tellus Science Museum, in Cartersville is a science lovers dream!  From the moment you walk in, the display of the weighted pendulum and guessing which domino will fall next starts your day of fun experiments! They have a dinosaur exhibit, automobile and space exhibit, rock and precious gem exhibit, as well as many other attractions. For the little ones, there is a small children's area with a lot of enjoyable things for them to touch and play with. To finish it off, they have a gem mining room as well as fossil find!  The planetarium is also something you will wish to explore for the space and astronomy loving child you may nanny for.
If you need a great caregiver to show your kids a good time in Atlanta, TLC is always ready to provide you with one on short notice. No matter where you go, there are many indoor attractions in and around Atlanta to explore with your charges. Have fun, be adventurous, and happy trails to you all!
Need a way to beat the summer heat? Scorching temperatures give nannies the perfect opportunity to try fun indoor activities.
Here are three ways for nannies to get creative with indoor play:
1. Make your own Play-Doh.
Children love to experiment, so giving them the chance to make their own Play-Doh is something they will love. Plus, creating your own Play-Doh only takes about ten minutes and a few kitchen staples: 1/2 cup salt, 1/2 cup water, 1 cup flour, and food dye. For instructions click here. This is a great sensory activity for children of all ages.
2. Play board games.
With technology being such an integral part of our everyday lives, it is easy for a day spent indoors to be stolen by the apps of the Ipad or DVR recordings. To avoid the technology trap, we should remind ourselves of the timeless staple that is board games. Not only do board games give parents and/or caregivers a chance to engage with the children, but they also teach kids how to follow directions, maintain good sportsmanship, and gain critical thinking skills.
3. Build a fort.
Building a fort indoors is a great idea because you already have all of the items you need in the house: blankets, sheets, pillows, chairs. The quickest way to build a fort can be done by draping a king or queen size sheet over two chairs. However, you will be surprised by the elaborate ideas your children will show you. As long as you have removed breakable and valuable items from the area, this is a simple activity that encourages imaginative play and teaches cooperation.
For more fun ideas visit the TLC for Kids Pinterest page.
TLC for Kids  has lots of great full time and part time nanny jobs available. Visit our website to learn more!