Posts Tagged 'how to be a good babysitter'
I was a nanny for 16 years. Over that time, I was with five different families. It was one of the most rewarding jobs I have ever had!  To be able to watch children grow and learn each day, and to be a part of that growth was truly amazing. One of the best things about being a nanny was that my "office" could be anywhere!  We could go to the library, museum, zoo, or any other myriad of places to participate in fun activities.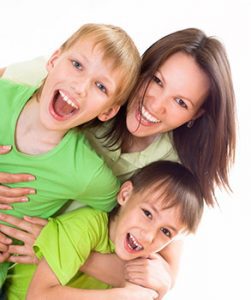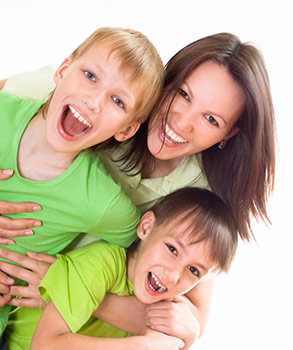 Living in Metro Atlanta, we had a lot of places and activities to choose from. Today, I want to give my top three places to go to on a rainy day in and around Atlanta.
My favorite place, ITP (inside the perimeter) has to be the Georgia Aquarium.  Touting itself as the largest saltwater enclosure in the world, and housing four Whale Sharks, the aquarium is nothing short of spectacular. From the dolphin show to the otters, to the touch tank; the aquarium is a joy for all children and adults alike! I highly recommend this attraction any rainy day. Each time I go, I see something different. They often have reduced prices on the weekdays at different times of the year. Be sure to take your charge(s) to this magical place!
I have two favorite places OTP (outside the perimeter). First, The Center for Puppetry Arts in Roswell is an amazing museum, playhouse and workshop all in one!  Go here for a show throughout the year and see timeless tales such as "The Little Mermaid", "Rudolph the Red-Nosed Reindeer", and "Peter Pan". The Center also has a permanent display of Jim Henson's most famous "Muppets". It is truly a sight to behold. They also hold workshops where you can learn to make your own puppet and learn about being your own puppeteer!
Second, The Tellus Science Museum, in Cartersville is a science lovers dream!  From the moment you walk in, the display of the weighted pendulum and guessing which domino will fall next starts your day of fun experiments! They have a dinosaur exhibit, automobile and space exhibit, rock and precious gem exhibit, as well as many other attractions. For the little ones, there is a small children's area with a lot of enjoyable things for them to touch and play with. To finish it off, they have a gem mining room as well as fossil find!  The planetarium is also something you will wish to explore for the space and astronomy loving child you may nanny for.
If you need a great caregiver to show your kids a good time in Atlanta, TLC is always ready to provide you with one on short notice. No matter where you go, there are many indoor attractions in and around Atlanta to explore with your charges. Have fun, be adventurous, and happy trails to you all!
What makes certain TLC for Kids sitters get requested more than others?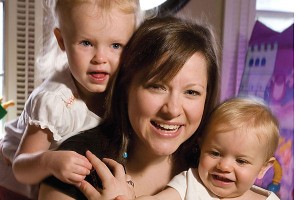 Obviously, you have to get your foot in the door by working for a couple of families before any of them will request you specifically the next time they call. What is it that makes a family remember a great babysitter and ask for you by name?
THE KIDS LOVE YOU. Kids who are old enough to speak will ask for you by name. I literally can hear kids screaming in the background when a couple of clients call. The mom will ask, "who do you want?" and the kids will yell the names of their favorite babysitters.  Mom and Dad will surely be more comfortable about leaving if they see a toddler take your hand to show you their favorite toys. It is very important to break the ice with the kids when you arrive, and keep up the fun while the parents are gone!
THE HOUSE IS PICKED UP WHEN THEY GET HOME. It isn't always possible, due to time constraints, but do try to put in the extra effort. Parents love coming home to a tidy kitchen at the end of an evening out. We're talking about 10 minutes to load the dishwasher, wipe down counters, and clean up the mac & cheese pot! I had one mom say lately that she loves a certain sitter, and her kids love her too, but it's just not worth it because her house is a disaster when she comes home. This is one of the things that sets TLC sitters apart from the teenager down the street.
THEY BRING A FUN ACTIVITY PICKED OUT SPECIALLY FOR THE KIDS. This is one of the biggest things that wins over parents. You don't have to spend a lot of money, but parents love it when you keep in mind the interests of a child and bring an art project, a special library book, or even a holiday craft or baking project in your TLC for Kids tote bag. Just be sure to OK things like this when you call to confirm, and clean up extra carefully as well! Empty-handed caregivers are NOT popular and usually get the day or evening off to a poor start.
YOU SOUND FUN AND "TOGETHER" ON THE PHONE. Remember, your initial phone call is your first chance to make a great impression! Call ON TIME (the evening you receive the job), call from a quiet area and at a time when you can concentrate 100% on the conversation. Be upbeat and perky.  Take careful notes and let the parent know you look forward to meeting their kids. I have actually had parents ask for a sitter to be replaced because she sounded "dead" on the phone! Also be prepared to answer questions about yourself and your background.
LEAVE A WHAT WE DID WHILE YOU WERE GONE SHEET. Make sure it lists all of the fun things you did! Keep careful notes if caring for an infant (feedings and diaper changes) or a sick child (food, drinks, medicine, mood, activity, and temperature.) Write a note saying you would love to come back to their house because you had a great time! Parents also love to hear funny things their kids said or did. Even better, they would love to see a cool art project that you helped with or a puzzle that you completed!
Do you have any babysitting tips and tricks that you have found get you requested back? Please share!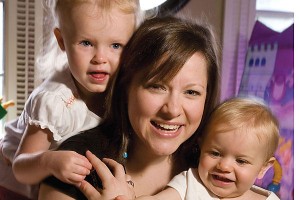 Being a temporary nanny for TLC for Kids is a lot of fun. Your schedule is flexible, you meet lots of families throughout the St. Louis area, and every day of work is new. But sometimes not knowing whether or not you will get a job is stressful. Instead of getting anxious and staring at your phone, hoping it will ring, it is much easier to build a clientele of families who will request you.
But how do you do this?
If you follow these steps, it's easy. Trust me.
1. Ask Questions. When you first arrive to a new family's home, it is common for them to ask you questions: What are you in school for? How long have you been with TLC? Parents ask these questions to get a better idea of who you are (and since they're leaving their most precious people with you, it's important they feel comfortable with you). But they also want to see if you fit in with their family. To show them you are invested in meeting their needs and understanding how their household runs, you can (and should) ask them questions too: How long have you been in St. Louis? Do you have a regular TLC nanny you use? Do you get a babysitter often? When they answer these questions, build off them. Here's an example:
Nanny asks, "How long have you guys lived here?"
Parent says, "We've lived here for about 15 years. I got my masters at St. Louis University, so we've stayed put ever since."
Nanny replies, "Oh, really? I've been thinking about going to SLU for graduate school. Did you like it?"
If you can find a commonality with the family, they're more likely to remember you (and like you. After all, most friendships are based off common interests).
2. Be Aware of Your Surroundings. Doing temp work on the weekend is a fun job—the family asks you to come at 5, you play with the kids until they are in bed by 9, and you get to go home at 11. You're only taking care of the kiddos for four hours, so what do you do for the two hours you have between 9 and 11? This two-hour block is your time to show the family why they want YOU to come back. Even if the parents didn't ask for you to do any household duties, look around and see what can be done. Check if the dishwasher needs to be unloaded or reloaded. If there is a laundry basket sitting out in the living room, fold the clothes. Are the kids' toys in tossed in a corner of the living room? Straighten and organize the toys. These tasks take approximately 10-15 minutes each to complete and the parents notice EVERY time. The parents come home to a spruced-up home and happy, sleeping kids—what more could they ask for?
3. Leave a Personalized Note. At the end of every job, you should be filling out your "What We Did While You Were Away" sheet. The bottom of the sheet has a spot for comments. This is your last opportunity to show the family why they should have you back. If the kids said something clever/funny/sweet, write it down. The parents want to know how much you enjoyed spending time with their bright little one. Or if you learned that the parents need sitters often when you were asking them questions at the beginning of the night (see step 1), write down your availability. These comments show the family you enjoyed your time with their children and you want to come back.
Following these steps will allow you to say goodbye to the anxiety and time spent waiting for a job. The TLC phones will be ringing with families asking for YOU.