Posts Tagged 'Hotel babysitters in Miami'
Art Basel is an exciting time of year in Miami.  However, visiting exhibits like Art Miami,  Aqua, and Red Dot can be stressful with young kids. It's hard to enjoy all the beautiful art work when you are worried about your kids touching everything!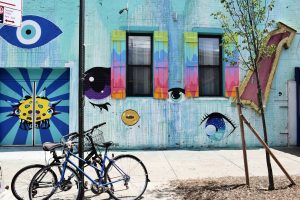 Parents start to wonder what to do with their kids while they are at Art Basel or enjoying the Miami Nightlife.
TLC for Kids Miami has the answer! TLC For Kids has vetted, loving and experienced babysitters who can come to your hotel to entertain and safeguard your children so you can tour Art Basal.
It's easy to reserve a TLC Miami hotel babysitter. Visit our website to complete the Hotel Reservation form.  A TLC representative will contact you immediately to assign and confirm an experienced sitter.  TLC sitters will make sure your child is having fun while you are away!
TLC For Kids, Inc. has been St. Louis' premier nanny and babysitting agency  for over 25 years. We also provide caregivers in Miami, South Florida and Atlanta.  TLC For Kids' dedicated staff is ready to assist you in finding nannies, tutors, newborn care specialists, sitters and more. Reach us at info@tlcforkids.com or 314-725-5660.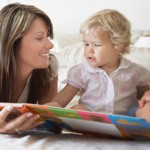 Family vacations to the beach are fun for everyone.   Cities like Miami, Fort Lauderdale and Boca have great beaches and fun things for the family to do during the day.  But the nightlife in Miami doesn't include kids.  Miami and Miami Beach have great restaurants and clubs for parents to see while visiting South Florida.  Michael Mina 74 was recently listed as one of the best new restaurants in Miami. Why not have a date night while on vacation?
TLC for Kids Miami has professional babysitters ready to come to your hotel.   Our hotel babysitters are reliable, mature and experienced.  They arrive at the hotel ready to play with a bag of age appropriate toys for your kids.
To book your South Florida hotel babysitter contact us at 305-256-5905 or ask the hotel concierge to contact TLC for Kids.
Holiday vacations are a lot of fun for everyone.  Kids love traveling to new places and seeing all the cool things a different city can offer.  If you are traveling to Miami this holiday season there are so many fun places to with your kids.  Check out some of these family friendly attractions:
The Miami Museum of Natural Science , Miami Coral Castle Museum, Miami Metro Zoo, Miami Seaquarium  and  Jungle Island.
If your kids are like my kids, one of the most fun things about a vacation is the hotel.  I don't know why, but most kids LOVE the idea of staying in a hotel for a few days.
Parents, however, can find the hotel room a little cramped.  After a long day and nights of sight seeing parents can use a little recharge time.
TLC For Kids can help!  We offer hotel babysitting in St. Louis, Mo.  Our Miami office offers hotel babysitting in Fort Lauderdale,  Miami and the Palm Beaches!  Our hotel sitters are fun, reliable and screened.  They will come to the hotel with games and activities for the kids to do while you enjoy an evening out.
Visit our website to complete the hotel registration form.  TLC recommends booking your sitter prior to your arrival but last minute requests are welcome.